Entertainment News
Pentecostal Federation of Nigeria Challenges Tope Alabi Over Controversial Pastors' Comment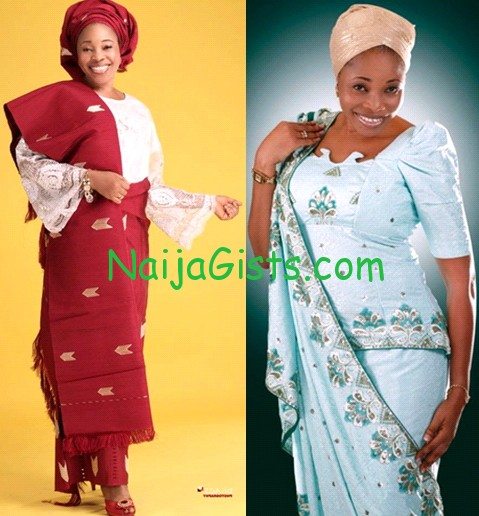 Tope Alabi
Sept 26, 2012 – Pentecostal Federation of Nigeria Challenges Tope Alabi Over Controversial Pastors' Comment
Top Nigerian Gospel music star, Mrs Tope Alabi few days ago had an interview with Ediale Kingsley Osalumense of National Daily Newspaper.
In the interview, Tope Alabi claimed some rich men and ministers of God pester her for sex. naijagists.com
Interview excerpts below
Interviewer's Question:
You look quite astonishing, you look young and beautiful, and do you get people coming to pester you for a relationship?
Tope Alabi's Response
There are some of them that wants to get to you by all means, whether you want it or not, but when they get to me, they use to see am not that kind of person, they will now become a member of my church.
The relationship is usually as if I have a church and they are members, so that's what they become. Among them are a lot of money bags, they help my ministry now, they see me as prophetess, some of them even call me pastor, even there are ministers of God that pester me and say they want to get to me, but when they get to me and they see I'm not like that, they change, you are there to change life.
Concerned about her comment, an official of the Pentecostal Federation of Nigeria has raised a challenge against the singer asking her to produce the name of Pastors pestering her for sex in order to avoid shame to the body of Christ.
Here is what the official said:
"It is not impossible that a pastor pestered her for sex as she claimed, but she needs to come out and name such an individual in order to teach others a lesson and cleanse the body of bad eggs.
Making such unsubstantiated claims on the pages of newspapers will not make any impact but rather bring shame to the body of Christ.
She knows the proper channel to follow to report something like that."
As at the time this report, Mrs Tope Alabi is yet to reply to the allegations.
Hopefully she will tell us the names of the fake Pastors pestering her for sex.