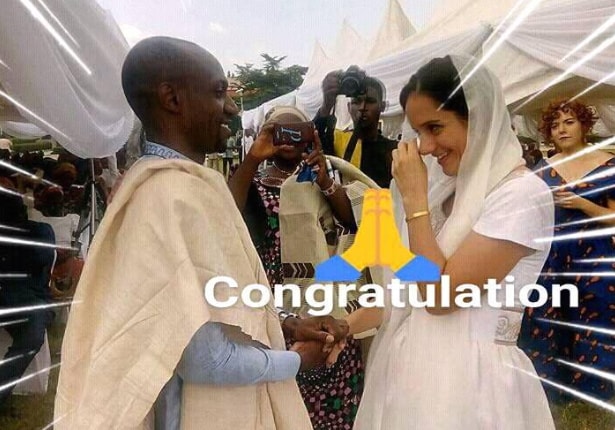 Nigerian Hausa Man Marries American University Of Nigeria Lecturer In Yola Adamawa State
According to tradition, when a woman wants to marry in Nigeria, the wedding most hold at her family house.  The reverse happened last week Saturday during the wedding ceremony of American lecturer, Danielle Villasana and her Nigerian fiance, Maigalisa Yohanna in Adamawa state.
The wedding ceremony held at the family house of Maigalisa in Yola.
The bride was full of smiles as many guests stormed the wedding venue.
The couple who met at the American University of Nigeria where Danielle teaches Photography used a tricycle for their wedding ceremony.
See viral photos of the couple below.