Photos: Traditional Wedding Ceremony Of Olusoji Jacobs, Joke Silva & Olu Jacobs First Child
Check out the first photos from the wedding ceremony of Nollywood Power Couple Olu Jacobs and Joke Silva first son, Olusoji Jacobs wedding in Port Harcourt.
The first leg of Boma and Soji's wedding ceremony held in Port Harcourt this afternoon amid glitz and glamour.
See viral video of proud mother, Joke Silva dancing her heart out in Port Harcourt today.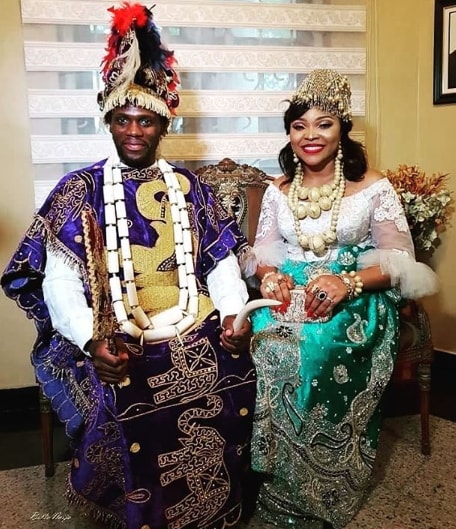 The couple will have their white wedding next week Saturday the 21st of July 2018.
Congrats to the lucky couple and their proud parents.