Nollywood
Popular Nollywood Actresses Who Have Retired From Active Acting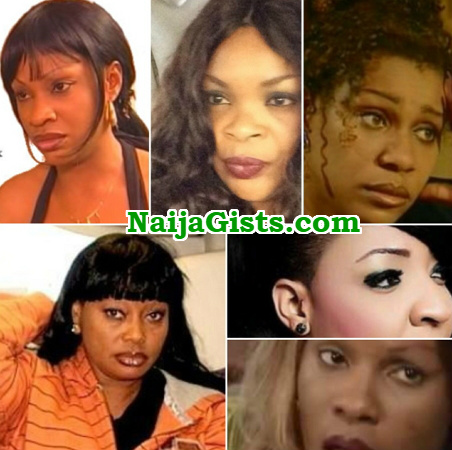 Some Nollywood ladies who dominated the big screen in the 90s are no where to be found. Although some of these ladies are still acting part time, majority of them are still missing in action.
Here are top Nollywood actresses that got us glued to our TV set in the 90s but are missing in action in recent movies.
Franca Brown
Nigerians will hardly forget Franca Brown, who played the role of Mama Nosa in popular TV drama, 'Behind the Clouds', which ran on NTA in the early 80s.
The ageless actress who began her acting career as an undergraduate at University of Jos has acted in a number of Nollywood flicks and just like Patience Ozokwor, she is notable for her 'wicked' motherly roles. From there, she featured in the movie 'Jezebel' and several other popular movies.
In recent times, she has appeared on television as a presenter for a Promasidor cooking show. Today, she is no longer popular in the Nigerian movie industry but her name is in the hearts of many.
Susan Patrick
Beautiful, gap-tooth Susan became a popular face with her dazzling performance in her role in the movie 'Sakobi the Snake Girl'. She is one of the top actresses that made it big in the early 90s. Susan was ripped with a lot of controversies in her days as she was alleged to have snatched another woman's husband while studying at the Lagos State University, LASU.
She is no longer active in the film industry. She hardly appears in public functions and virtually nothing is known about her post her movie career. She became prominent in movies produced by both Zeb and his brother Chico Ejiro.
Ndidi Obi
Beautiful Ndidi Obi popularly known as 'Nneka the Pretty Serpent' became popular for her powerful role in that Igbo movie of the same title. She went ahead to act in other movies that made her popular as well especially in the Igbo genre.
She went underground for years as Nollywood evolved and nothing much was heard about her until she was suddenly seen in some Igbo movies few years ago but we are yet to see her in new works.
Sandra Achums
She was the darling of most Nollywood movies in the 90s and she featured in most movies produced during that era. The 'Love without Language' star was once described as the darling of Nollywood but no longer seen in any today's movies.
Sandra Achums is one actress who was well known in the 90s for her acting skills. She was known for her very daring roles as she was never shy to take any role. She was also known for taking up controversial roles which made her very popular. She was known as the 'bad girl' of the 90s Nollywood. Everyone can remember her role in the movie 'Hatred' where she played the role of a wicked granddaughter. She's also known for her roles in the movies 'Deadly Affair' (1995) and 'Domitilla' (1996).
Since the emergence of the new Nollywood, Sandra Achums has been relatively absent and hasn't played any major roles. She is however now married and resides abroad with her family and is now into private business.
Victoria Inyama
Victoria Inyama, who hails from Abia State, is known for her expertise and eloquent deliveries which gave her lots of acting roles back then. She has since relocated to the United Kingdom where she is happily married. Currently Victoria is said to be managing a catering business and most of the time also seen at events involving Nollywood UK.
Regina Askia
Hazel eyed beauty, Regina Askia is one lady who graced our silver screen back in the 1990s and we can never forget her beautiful face or acting skills.
The former beauty queen and actress came into limelight after featuring in the hit movie 'Glamour Girls'.
She was one actress who came with the celebrity package as she was a former Most Beautiful Girl in Nigeria. She graced our hearts and screens equally during her glory days.
She got her acting break in 1993, when she played the role of a gold digger, Tokunbo Johnson in Nigeria soap, 'Fortunes' on NTA Network. A role which earned her critical acclaim and lead roles in Nollywood hit movies such as: 'Suicide Mission', 'Most Wanted' and others
.
She disappeared from the movies when she got married to an American and relocated to the USA. Regina is now a registered Nurse based in the United States with her African-American Hubby – Rudy Williams and they are blessed two grown up children, a boy and a girl.
Dolly Unachukwu
Bold and beautiful Dolly was a face to behold back in the 90s. She featured in a number of movies back then that became instant hit. Her pioneering role in the Nigerian movie industry is legendary, having appeared in dozens of movies ranging from the highly controversial 'Glamour Girls' , to 'Full Moon', 'Final Decision' and 'Deadly Affair'.
She had a beautiful way of carrying herself that she was labelled ' Madam of Nollywood' as she also had a lot of acting roles in that capacity.
Now known as Dolly Unachukwu-Olaniyan, she quietly married a man she calls her best friend and confidant, one Dr. Olaniyan, few years back. Dolly's new husband is a pastor. This will be Dolly's third attempt at marriage. Her first marriage crashed in 1994 and her second some years back. She is blessed with two children. Dolly has since retired from Nollywood and relocated to United Kingdom with her family.
Liz Benson
The Efik-born actress began acting when she was just a kid. Liz Benson was able to warm her way into the hearts of millions of Nigerian movie fans with her elegance and beauty. She became popular when she featured in 'Fortunes', a television soap opera in 1993. In 1994, her role in 'Glamour Girls', a very successful home video film literally shot her into prominence and gradually she warmed her way into the hearts of millions of Nigerian movie fans. Surprisingly, just when her rating as a leading actress had begun to rise even higher than expected, Benson suddenly quit acting in 1996. She became a born-again Christian and started preaching the gospel. The Efik-born actress took another shot at marriage after her conversion. In a quiet registry in Abuja, She got married to Bishop Great Emeya in 2009.The couple are deeply involved in a Christian Evangelical Ministry.
Lizzy did a partial return to the movie industry sometimes back, but she made sure she only acted in good movies with roles different from what she used to play. With all this, this great actress has maintained a low profile. She is no subject to the media.
Euharia Anunobi
Eucharia came into limelight for her role in the movie, 'Glamour Girls' in 1994 and has gone on to star in over 90 movies including 'Abuja Connection' and 'Letters to a Stranger'. She has acted in over 200 Nollywood movies and the toast of most movie producers as everyone wanted to feature her in their movies.
Eucharia is one of the most talented actresses in Nigeria and has a good command of the English language. She has won the best actress awards in virtually all the award categories in the country.
Eucharia has retired from acting movies and is currently a born again Christian serving as an evangelist in a local church in Lagos. In 2017, she was officially ordained as a pastor.
Sadly, Eucharia lost her only son, Raymond, whom she described as her best friend to complications arising from sickle cell anemia on August 22, 2017. He was aged 15.
Nkiru Sylvanus
Nkiru Sylvanus is known for her crying roles and tear-filled eyes in movies. She featured in 'Egg of Life', 'A Cry for Help', among other home videos that made her popular.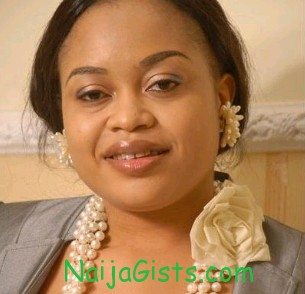 She disappeared from our screens for several years as she delved into Imo State politics. She received a lot of tongue lashing from movie fans for her romance with politics. Nkiru Sylvanus was the Special Assistant on Public Affairs to the Governor of Imo State, Rochas Okorocha. However, the Nollywood diva recently announced that she is back to the industry not just as an actress but also a producer. She plans returning soon, and has indeed started appearing partially in new productions.