Hot Gists
Power Outage: Lagos High Court Conducts Proceedings With Torch light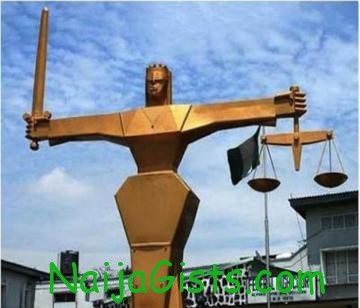 May 30, 2012 – Power Outage: Lagos High Court Conducts Proceedings With Torch light
A Lagos High Court in Ikeja presided over by Justice Oke Opeyemi Ikeja today conducted its proceeding with torchlight due to consistent power outage.
While some judges at the court could not sit today due to the problem, Justice Opeyemi conducted her proceeding with torchlight after several hours of waiting for electricity.
The judge ordered her registrar to switch on her phone torchlight for her while she took note as litigants argued their matter.
Most parts of the court were in darkness with little ray of light coming from the courtroom door.
The court's generating set supplied light to few courtrooms.
Most cases in the court were adjourned due to power outage problem.