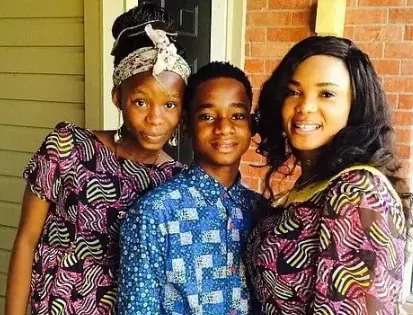 Priscilla Ojo Denies Having Boyfriend As Strip Club Video Goes Viral
The daughter of popular Nollywood actress Iyabo Ojo disgraced her mother recently when she stormed the strip club to celebrate her 18th birthday.
When the video went viral online, many didn't see anything wrong with her action while others felt such a lifestyle was irresponsible. She then had to tender a public apology to her mum.
Here is what Miss Ojo told The Entertainer about the issue few days ago:
 "I don't want to talk about it (strip club). Right now, I am focused on my education. I am also not in a relationship; I am too young to have a boyfriend.

"Turning 18 makes me feel grown and mature. I'm reminded that I'm no longer a kid and I must learn how to handle certain things like an adult."

 "I am in my final year now in the university and I will love to continue to act like my mum."

"My mum taught me how to dance but I think I am a better dancer than her now. I train her now".
https://www.youtube.com/watch?v=Hdnvz8vNjaQ