Columns
Problems Facing National Integration In Nigeria And Possible Solutions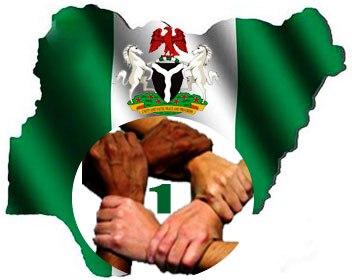 By Adelakun L. Jolaade
One longed global change over years right from amalgamation by lord Lugard in 1914 is national integration. Since amalgamation up till independence to this moment, we haven't integrated to one as unity, the main aim of amalgamation. Crisis, war, religious beliefs, tribalism are factors that hinders national integration. AN EFFECT CHANGE I LOOK FORWARD TO HAPPENING IN THE NEXT FIVE YEARS. Nigeria as a country has suffered long enough for her lack of national integration. However, there are possible ways about it, solutions which I believe can work well when effectively practiced.
Am not aware of any law regulation or enforcement agency that takes care of national integration issues. I suggest a body should be responsible for that, such that anyone irrespective should be punished on violation. Extreme crimes such as killings should be given capital punishment and made public to serve as a lesson for others. The fear of such punishments would shield others from trying to venture into it.
Starting from educational institutions such as schools, there is need for integration as that instance is a basis of development for citizens of these country. I suggest an inculcation of all beliefs in school activities such as the school assembly .This is to ensure everyone feels among and none is discriminated. A check on teachers as they will be the one to effect the change first. Under no circumstances should someone be selected for a role with respect to beliefs. Such situations should be reported and acted upon.
Religious Institutions should have an organized body that act as a union where they merge together, reason together, make decisions together as one. This involves the leaders of these institutions mainly.
They should however preach peace among their followers, urging them with attributes of a leader in ensuring there is peace amongst them. This can go a long way as people tend to listen to leaders of their religious institutions. Guidelines or rules laid down by this union of religious institutions in case of violation would make it effective.
The national youth service corps[NYSC] yearly program organized for graduate youths after school by the government encourages national integration though but however it is not enough as the inter-culture exchange which is the main purpose of NYSC is not effective.
Parents, guidance of these youths kick against these youths getting involved with each other. It is as bad as how they are so much restricted from being close friends not to talk of being involved in marital affairs to getting married to each other.
Nigerians still live in the olden days culture of getting married to people of the same race, religion or tribe. They so much believe in superstitions that talks about having all sort of problems with people of different religion, race or tribe.
On a final note ,it is left to individuals, people, community and nation at large to ensure the workouts of the aforementioned solutions. The change is possible with our corporation. The choice is ours. We can do it. IF AND ONLY IF, WE WANT TO.