PSquare Accused Of Stealing Timaya's Song
August 17, 2012 – PSquare Accused Of Stealing Timaya's Song Tune
After the release of Psquare's latest album titled Alingo, the news that Psquare copied Timaya's song "Shake Your Bum Bum" tune has gone viral. www.naijagists.com
After a careful examination of the two songs, it's obvious Alingo is a cool remix of bum bum tune.
Listen to the two songs below.
Timaya Shake Your Bum Bum

Vs
PSquare Alingo
As at the time of this report, Egberi baba hasn't said anything about it yet.
Below are some tweets from concerned fans re-tweeted by Timaya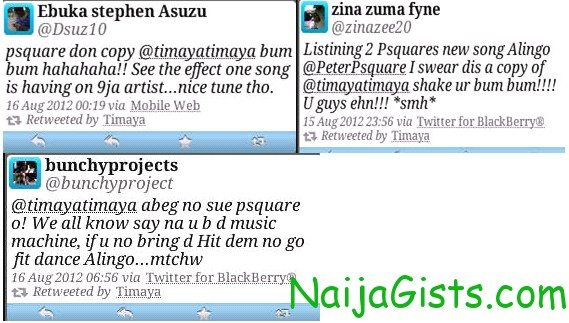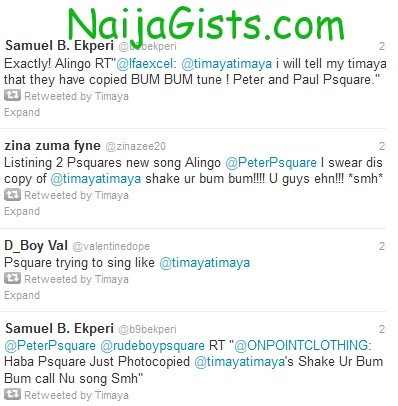 What is your take on this guys?