Hot Gists
Rita Dominic Lesbianism Scandal, Movies, House, Husband, Family History & Other Interesting Facts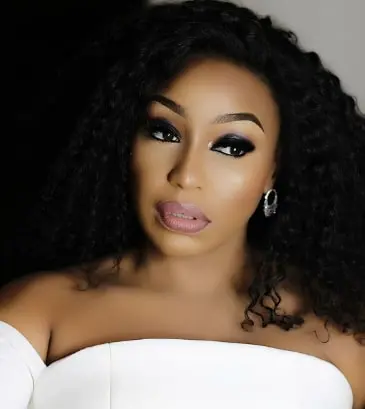 Rita Dominic: Biography, Family, Husband, House, Daughters and Many More
One of the most decorated actresses in the Nollywood today is Rita Dominic. She, alongside the likes of Genevieve Nnaji, Omotola Jalade and Stella Damasus among others constitute some of the most celebrated actresses in the Nigerian movie scene today. Read on as we take you through the personal life, acting career, biography and family life of this stunning actress.
Rita Dominic Lesbianism Scandal
This Lady's been able to keep her personal life private. However, astute inquiries into her life has revealed she currently has no child. This has led to many believing she is either sterile or she's a lesbian. The later, lesbianism, has generated much more attention than the former. Could the lovely Rita Dominic actually be a lesbian? Only Rita can provide an accurate answer to that.
At the age of 43, not having a kid of her own could also be a personal volition. She might have decided not to dabble into motherhood just yet. If giving birth to her own baby boy or girl is still in her plans, we wish her the best.
Early last year in February, she raised people's anxiety regarding her 'childbirth', when she admitted she's expecting her baby soon. Her admission only turned out be a prank game.
Rita Dominic Husband
One of the greatest mysteries surrounding the life of this beautiful actress is her romantic life. There's been rumours here and there regarding who the lucky man in her life is; but so far, there is nothing concrete. From all indications, Rita Dominic is a single lady, who is probably not getting married anytime soon.
Although, there's been rumours about her involvement with several celebrities such as Jim Iyke and D'Banj in the past, she never for once addressed those rumours. Her reported relationship with popular actor, Jim Iyke, was nothing to brag about.
She opened up sometime last year about her marriage, where she admitted she could have gotten married in the past but her relationship didn't work out. She further stressed that, she's open to marriage and she believes her husband will come at the right time.
Rita Dominic House
Rita is resident in Lagos. She lives in an apartment located in one of the high brow areas of Lagos. She has hosted several celebrities in her house. Her birthday celebration in 2016 was a lowkey event she held at her home in Lagos, where the likes of Falz the Badguy and other top celebrities were in attendance.
She also hosted a Christmas party way back in 2013, with the likes of Don Jazzy, Ice Prince and many more in attendance.
Rita Dominic and Family
Rita comes from a royal family in Imo State. She takes her roots from the Waturuocha royal family of Aboh, in Mbaise. Though her parents are now late, her siblings, numbering up to four are still very much alive and doing very fine in their respective endeavours.
According to reports, Rita's elder brother and sister currently resides in the United Kingdo. She goes there on family visits very often.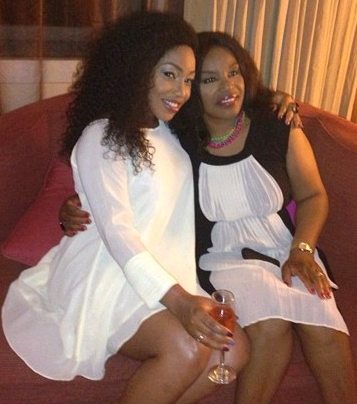 Rita Dominic Biography
The highly decorated Nollywood actress, whose full name is Rita Uchenna Nkem Dominic Nwaturuocha, was born 43 years ago, 12th July, 1975. She is of a royal bloodline; born into the royal family of Aboh, Mbaise in Imo State. Her late dad, a royal prince of Aboh Mbaise, was a Doctor and her mother (also late), was a nurse. Rita grew up in the midst of 3 siblings and she was the last born of the family.
She is a Theatre artist by training and obtained her Bachelors degree in Theatre Arts from the University of Port Harcourt, River State. At the secondary level, Rita Dominic was enrolled at the FGC Ikot Ekpene in Akwa Ibom state where she obtained her senior school certificate before securing admission into University of Port Harcourt.
Rita is one of the very few movie artistes, who are actually trained, formally, as professionals. Her acting talents was duly augmented and enhanced by her training in school. In fact, she started appearing on TV right from around the age of 8.
This star actress activated her acting career about 20 years ago, during her penultimate/final year at the University of Port Harcourt in Rivers state. She was featured in a Nollywood movie titled, A Time to Kill. Since then, she has featured in over 100 movies. In the process, she has racked up several top movie awards, including the African Magic Viewers Choice Awards (AMVCA), African Movies Academy Awards (AMAA) and many more.
Rita Dominic Has A Daughter?
As pointed out above, the star actress has no child of her own, yet. However, she has two so-called god-daughters, who go by the name, Ryder and Porsche Marley.
She recently threw a party, on May 27, to celebrate the birthday of the girls, who she claimed are her goddaughters. The event was graced by a host of her friends and associates in the Nollywood.
Rita Dominic Movies
This elegant actress has featured and starred in myriads of Nollywood movies over the course of her 20-year professional career in the Nollywood. She has on record, over 100 features, starring as one of the major characters in each of these movies.
From 1998 to date, this beautiful lady has starred in an average of 5 to 6 movies per year. Her first movie, A Time to Kill, which acted as a launch pad for her successful career, opened up further opportunities for her that same year. In 1998 alone, she featured in a total of four movies; A Time to Kill and three other movies.
In the subsequent years, Rita Dominic made a minimum of 3 appearances per year in Nollywood movies. Her consistence, which is a function of her talent, duly augmented by her training in school, set her up for a booming acting career. Today, she is one of the highest paid artistes in the Nigerian movie industry.
Of her total movie productions and features (numbering over 100), her two obvious starring partners are Desmond Elliott and Mike Ezuruonye. The star actress has, to date, featured alongside the popular actors, more than others.
Below is an outline of the some of the most prominent movie productions and features of Rita Dominic.
Bound (2018); Eyinna Nwigwe, Joyce Kalu and many more.
Blindspot (2018); Rachel Onega, Femi Jacobs and many more
The Guest (2017); Femi Jacobs and many more.
Angel of Love (2016); Desmond Elliott and many more
'76 (2016); starred alongside Ramsey Nouah, Chidi Mokeme and more.
Iyore (2015); starred alongside Bukky Wright, Yemi Blaq, Joseph Benjamin and many more.
Beautiful Liars (2014)
Never Too Far (2013); starred alongside Chidi Mokeme and many more
The Meeting (2012); starred alongside Femi Jacobs and Linda Ejiofor among others.
White Waters (2008); starred alongside Joke Silva
Caught Up (2007); starred alongside Desmond Elliott.
Yahoo Millionaire (2007); starred alongside Uche Jombo, Desmond Elliott and so on.
Legal War (2007); Patience Ozokwor and Mike Ezuruonye among others.
Saviour (2006); starred alongside Chioma Chukwuka among others
Married for Money (2006); starred alongside Mike Ezuruonye and others
Hidden Murderer (2006); starred alongside Desmond Elliott and so on.
Girls Cot (2006); starred alongside Ini Edo, Uche Jombo and Genevieve Nnaji among others
Saviour (2006); starred alongside Chioma Chukwuka among others.
Only Love (2005); starred alongside Olu Jabobs, Ini Edo and many more
True Romance (2003); starred alongside Desmond Elliott and RMD
A Time to Kill (1998) – (Rita's first movie)
Rita Dominic is one of the most celebrated and most decorated Nollywood stars. Every single year for the past 10 years, she's been nominated for several awards under various categories ranging from Outstanding Actress of the Year to Best Supporting Actress. She has won many awards in the process. The highlight of this was her back to back AMVCA awards in 2014 and 2015.
Rita Dominic Net Worth
With multiple endorsement deals and tens of millions of Naira in career earnings, Rita Dominic is estimated to worth 600 million Naira.