Crime News
Robbers Attack Paul University's Female Hostel In Awka, Anambra State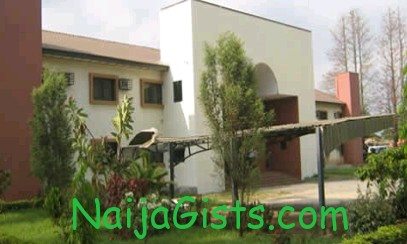 Dec 6, 2012 – Armed Robbers Attack Paul University's Female Hostel In Awka, Anambra State
On Wednesday Dec 5, 2012, some gunmen attacked Paul University's female hostel located in Awka, Anambra State, Nigeria. naijagists.com
In the apparent robbery attack, female students were dispossessed of their belongings including cash and cell phones.
According to an eye witness, the armed robbers successfully carried out their operation with no one to challenge them.
Mr Ikechukwu Abana, the spokesperson for the institution who confirmed the attack said the robbers attacked the female hostel at midnight.
He further said the entrance route of the robbers through the fence has been sealed off to prevent further attack.
Mr Abana said the school's management are putting every effort into place to prevent such mishap.
"With all the efforts we have made, we are sure such incident will not happen again. The university is seriously addressing the matter,'' Ikechukwu Abana said