Ruth Kadiri Delivers Baby Girl After Painful Labour (Photos)
Nollywood actress Ruth Kadiri is now a mother.
She took her fans by surprise when she shared the adorable photo of her baby girl and a video of her husband in the early hours of today.
Before the delivery, the actress took to Instagram to reveal that she went through painful labour.
https://www.instagram.com/p/B1lljZMlTNo/
Here is what the elated first time mum said about her newborn:
"Our sweet baby girl Reign Nwachinemelu Ezerika made her way into this world on the 26 of August 2019. It still feels like a dream.

I'm not the perfect girl, but I'm blessed to have the perfect gift at this time of my life. With love from mommy. Erhmmm daddy loves you."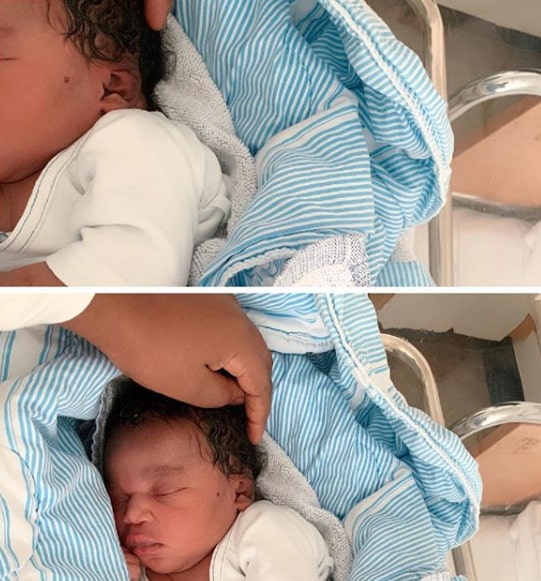 Congrats to the actress and her family.