Crime News
Shocking: Grandpa Jailed For Fingering 3-Year-Old Girl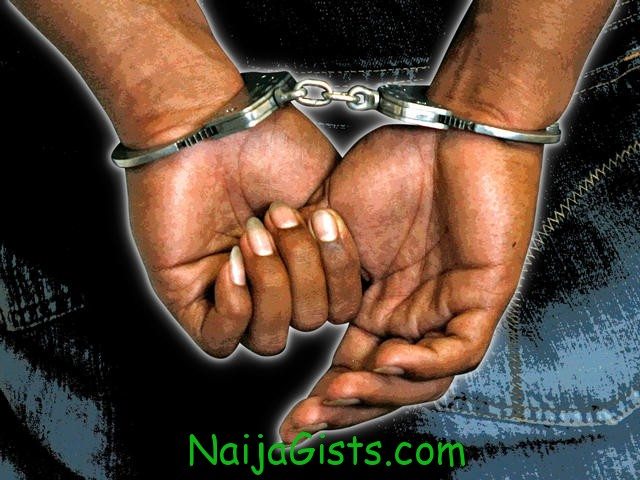 April 18, 2012 – Shocking: Grandpa Jailed In Kirikiri For Fingering 3-Year-Old Girl
A 56-year-old grandpa is currently being remanded in Kirikiri Maximum Prison for allegedly fingering a three-year-old girl. The suspect, who resides at Block 1, Masha, Surulere, Lagos, claimed to be a staff of Mushin Local Government. naijagists.com
Further investigation revealed that the suspect and the parents of the girl reside in the same building.
According to the mother of girl(name withheld), "it's the usual character of the old papa, and he is not willing to turn a new leaf.
"On the fateful day, which was the 41st day after my husband's death, I was looking for my daughter when one of my neighbour's daughters told me that she was inside "fingering" daddy's room but her mother instructed her to keep quiet. I stood at the man's door, calling my daughter. Suddenly, he opened the door and pushed her out with her pant half-way down. She was crying and calling: 'My bum-bum, my bum bum."
The matter was immediately reported at the Bode Thomas Division, Surelere, where policemen were sent to arrest the suspect. The little girl was taken to hospital for examination and the reports confirmed she was sexually molested.
The man was charged to Magistrate Court 3, Surulere where he pleaded not guilty to the one-count charge. He was ordered remanded in prison custody while the case was adjourned till 3 July, 2012.. (PM)
This world is definitely coming to an end.
A 3-year old girl for that matter! I beg make this grandpa reside permanently in jail cos that is where he belongs.
Make you rest in peace in Kirikiri.