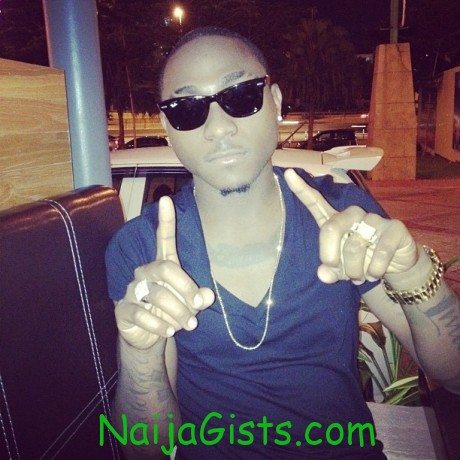 March 18, 2012 – Singer Davido Lavishes N2 Million on necklace
Nigerian Pop singer Davido is having it good for himself. And he has the goodies to show!
Two monster hit songs and a year after his debut in 2011, the 19-year-old has become an A-list performer, rocking the biggest of shows in the country. His music has also generated a lot of buzz outside the country as he has already begun performing overseas.
And for all this hard work and subsequent success, the singer has decided to spoil himself. Davido who is currently in Malaysia for a show (which took place on Friday, March 16, 2012) found some time to shop, buying for himself a couple of hand rings, wristwatches and chains which includes a N2M necklace.
'@iam_Davido just blew 2m naira on this chain yoooooo', Davido's manager Asa Asika tweeted a few hours ago.
'Davido has bought the whole Malaysia o! He is just balling anyhow on this trip', a friend who's with him on the trip told us.
'CYPRUS, GHANA, CANADA, KENYA, SA IM COMING SOON!!!!!! #DAVIDOTOUR', the singer tweeted moments later.(NET)
Video: Davido in Malaysia