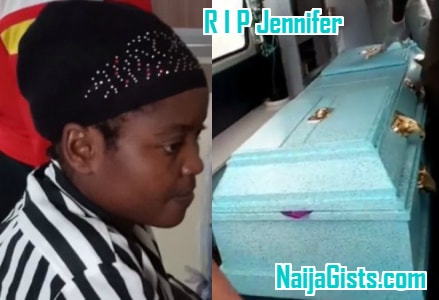 Jennifer Ape Isaac has died.
The single mother of one who was diagnosed with stage 3 breast cancer was rushed to a private hospital in Abuja last month where her condition was upgraded to Stage 4.
Several NGOs and kind hearted citizens donated towards her treatment but her condition didn't improve.
She gave up the ghost on Wednesday the 16th of May 2018 around 8:45am.
Here is how Nollywood actress Adaora Ukoh announced her death:
And then FINALLY
Yesterday 16th of May 2018
at 8.45am JENNIFER APE ISAAC was set free of every pain.
She FOUGHT hard to conquer STAGE 4 BREAST CANCER.
BUT GOD thought it was best to bring her home to rest and so she breathe her last.
REST IN PEACE JENNIFER
WE SHALL ALL MEET ON THAT GLORIOUS MORNING THANK YOU NIGERIANS FOR YOUR SUPPORT AND CONTRIBUTIONS
 THANK YOU @elizabethjackrichteinjr foundation Your support went a long way to helping JENNIFER hold on even though she dint pull through. God bless u sis .THANK YOU @medlinboss Your were selfless God bless u sis
 THANK YOU @donlulu_mayor foundation
God bless u always  special thanks to a friend turned sister I met in the course of this journey in abuja @dorothyessien1

To my FAMILY, FANS, FRIENDS AND COLLEAGUES . I appreciate you all.
To Dr Jennifer Eze of PRECIOUS LIFE MEDICAL CENTRE
you are a mother indeed

To Nazimiye Turkish hospital Abuja
You did ur best.
To all the ABUJA Moms prayer group that came and offered prayers. I bless GOD for you.
To US that started the HELP JENNIFER FIGHT BREAST CANCER campaign. I bless GOD for everything.

REST IN THE BOSSOM OF LORD ALMIGHTY. GOD KNOWS BEST.  THE STORM IS TRUELY OVER.
REMEMBER EARLY DETECTION IS THE BEST CURE TO ALL FORMS OF CANCER
EVERY WOMAN SHOULD GET TESTED.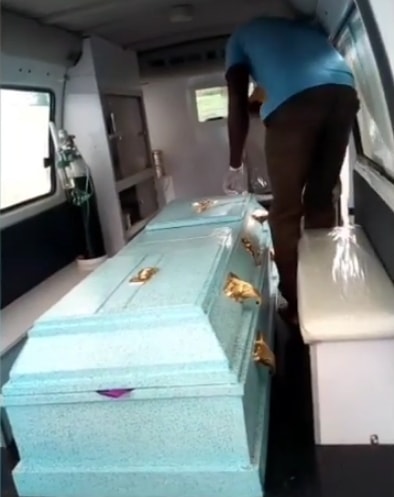 May her soul rest in peace.