Entertainment News
Sumbo Adeoye Gives Birth To 3rd Child, Baby Boy In US: 2face Baby Mama Delivers First Child For Pastor Husband, David Adeoye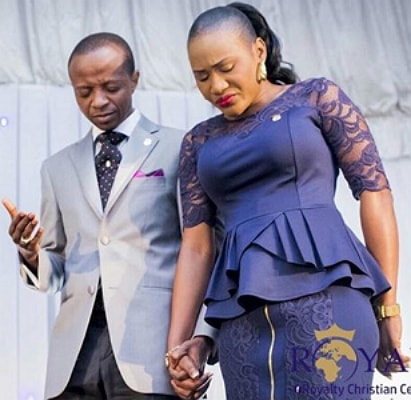 Sumbo Adeoye Gives Birth To 3rd Child, Baby Boy In US: 2face Baby Mama Delivers First Child For Pastor Husband
The baby mama of singer 2face Idibia, Sumbo Adeoye has welcomed her third child.
According to entertainment insiders, Sumbo delivered her first child for her husband Pastor David Adeoye in the USA this morning.
The event planner and public speaker who married the founder of Royalty Christian Centre back in 2013 gave birth to a baby boy around 9:15am today Saturday the 7th of July 2018 at an undisclosed hospital in the United States.
The mother and her baby are said to be in good health condition.
Before she cut off her  romance with 2face, Sumbo had two sons, Nino and Zion for the singer.
Here is how the excited father, Pastor Adeoye announced the birth on the social media few minutes ago:
"God is Faithful to His Word… He never sleep. He never slumber.
Just Trust Him and don't give up on God, because He won't give up on you.
He is Able! Many thanks to all our Family and Friends for your show of Love.
#GratitudeAllTheWay #GraceAtWork #JESUS #TheWordWorksWonders"
Congrats to the couple.