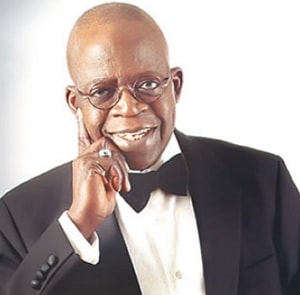 The National Leader of the APC party, Bola Tinubu today urged Nigerians to ignore the apology tendered by the Peoples Democratic Party after the party emptied Nigeria's treasury in the 2015 re-election.
Asiwaju Tinubu who disclosed this during his 66th birthday event in VI this morning charged Nigerians not to accept the antics of the Peoples Democratic Party and ensured that the party of looters did not return to power in 2019.
"Don't take their apology, they lie, they falsify, they changed figures and for 16 years, they made false promise," he said.