Nollywood Superstar Bimbo Akintola Endorses Tinubu, Says He's The Best Choice For Nigeria
Veteran Nollywood actress Bimbo Akintola has revealed why she prefers Tinubu to become Nigeria's next president.
In a chat on TVC Your View, the 52-year -old says she is convinced Tinubu has what it takes to transform Nigeria.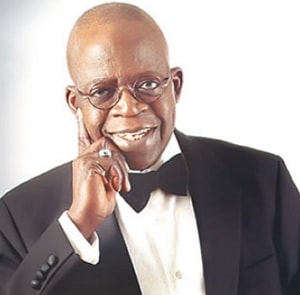 Bimbo Akintola described Tinubu as a skill and talent locator while defending her decision to support his candidature publicly.
Her words:
"I am with the PCC, I'm working for Asiwaju, and I'm also with CGI (Connecting Grassroots Initiative), which MC Oluomo started. What we are doing is going door to door. First and foremost, Asiwaju built talent; he found people who can do things, look at his cabinet when he was Governor; those are the names we call now."

"We see Fashola, Osinbanjo, Wale Edun, and they are the so-called young names we call in politics, and they all came from where? It's because Asiwaju sourced them and brought them on. We would be excited about the changes that would happen in this country."

"I know he has a vision for Nigeria, which is crucial; where we are in the world right now, if you know you don't have a picture, you shouldn't try to serve. He has an idea.

"Tinubu has supported so many people, our industry for one; you don't need to know him to get support. When we lost Moji Olaiya, and she wasn't in the country; he flew her in; he paid for everything. So many actors have received help from him, and he doesn't know them from anywhere".
Asked about her colleague Funke Akindele's Lagos state deputy governorship bid, Bimbo gave a vague response.
"I think more and more people who feel they have a service to give to this country need to step up. Nigeria needs all the help; they should step up."
Hitherto known for her calm disposition on social media, Bimbo whose career spans over three decades said she is currently speaking up because of how other people try to downplay her choices.
"Normally, I don't share my politics or what I believe on social media, but because of how people are attacking others, I said no, we won't be bullied. Every Nigerian has the right to make a choice. My choice might be different from yours, but it doesn't change the fact that we are both Nigerians."