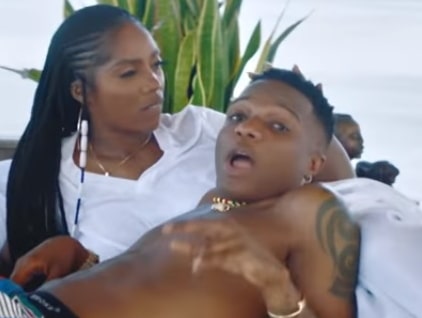 Wonder why some Nigerians love to hype immorality.
I have been watching the trending photos of Tiwatope Savage and Ayo Balogun aka Wizkid in bed since early this morning and I can only wonder why this generation loves to promote immorality all in the name of entertainment.
These adult photos must have been viewed by both minors and adults who will likely be inspired to make the same move, which in turn may promote immoral acts like adultery and fornication.
It is high time we Nigerians get ourselves back to order and stop encouraging immorality for the future of our children.
This is one of the dangers of the social media.
Believe it or not, the social media has contributed to the moral decadence in our society today.
Don't be a part of it, be the change this world desperately needs.
Tiwa Savage and Wizkid fever…. Thumbs down for una.