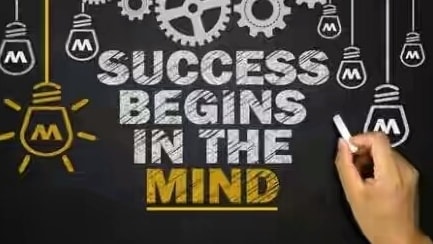 Top 10 Most Lucrative, Hot Thriving Businesses To Start In Nigeria 2018 & Beyond With Small Capital
Youths in the country are faced with challenges when it comes to taking a business path, and that is because there are many business opportunities available, and they are often unsure of the lucrative ones that would earn them millions. The truth is that all businesses are lucrative but what brings profitability is hard work, dedication, and the knowledge plus implementation of strategies that aid each business. Even the most 'lucrative' businesses come to be 'unlucrative' if they are handled lackadaisically. However, we will take a look at some that have proven lucrative here in Nigeria, in recent times.
Agriculture
In a country richly blessed with a large mass of lands and good weather conditions, going into agriculture is a very wise thing to do. It may be livestock rearing or crop cultivation; whichever form it takes, Agriculture is a very profiting business. Recently, many Nigerians, especially the young ones have abandoned Agriculture for white collared jobs. This is brought forth from the misconception that white collared jobs are more paying and less stressful than Agricultural practices. They have got it all wrong. Where rightly managed, Agriculture is not only easy, it generates a whole lot of unimaginable capital. It is one of the least ventured enterprises, and this creates more chance for expansion. There are indeed huge potentials in agriculture and the fact that fewer people are going for it makes for less competition, and more chances at success. One beautiful thing about Agricultural businesses is that a person can decide to get involved from planting, to production, to distribution; the whole chain!
Oil and Gas
The oil and gas sector is another interesting business to invest in. Nigeria is richly blessed with crude oil and that invariably makes tapping into it a very profitable business. Investing in the oil and gas sector is a very profitable way of making loads of money. Oil and gas is presently the order of the day because not only is it locally lucrative, it generates a lot of foreign benefits as well. Investing in the oil and gas sector makes investment and profit easy to make.
Hotel Business
Due to tourism boom and a whole lot of other things in place, hotel business is fast becoming a very lucrative business. A lot of notable business minds run chains of hotels. Hotel business once started, is very profitable and expansion in growth is quite easy to ascertain. Investing in the hotel business offers a pathway to making business success and at the same time accompanied by a lot of monetary benefits. Nigerians make use of hotels as conference centres, celebration venues, and relaxation centres while foreigners turn hotels to their abode when they come visiting. Some of them even make hotels their accommodation.
Transportation business
A lot of people view the transport business as being badly managed and as such, a not very lucrative kind of business. If you're of the same school of thought, you couldn't be more wrong. Transport business is one of the untapped businesses yet, and if invested into could turn out to be a very lucrative business. If properly invested in and managed, then it easily can have you going places and making money you wouldn't have thought possible.
Education
In recent times, people have made founding or creation of schools a new business forte. The number of private schools encountered at a norm goes to prove this point. It has become a business that offers great monetary value. If the business is properly managed and standardized the income that can be generated can amount to millions. A standard private school in recent times charges hundreds of thousands for its fees per term or semester. Some schools even combine boarding facilities to be able to generate more money. School creation offers a great business venture that is very lucrative.
Fashion
In a fast paced world that is always evolving, and ideas, cultures and styles being introduced, the fashion industry is getting more accolades and recognition than ever before. Fashion designers create new designs every day, designs that replace the previous ones, and in a bid to stay in vogue, people patronize them more to be able to get the latest designs. In this regard, fashion designers and couture stores attain a lot of monetary worth. A lot of fashion designers work for elites who consistently go for shows, tours and red-carpet events and in a bid to keep up with their reputation, they often change their styles. This results in a lot of capital generation for designers in Nigeria. With the right creative mind and hard work, fashion designing can make you a successful icon.
The Show Business
Show business is fast becoming a very worthwhile business. A lot of artistes are making profits and this has led to a great number of youths venturing into show business so that they can also become successful and famous. The amount of money spent on shows and generated from their fan base is enough to blow one's mind away.
Blogging
When blogging started, it was just a means of entertaining, getting information, dismissing information, and getting popularity among fans. Today, it is fast becoming a very lucrative business. A lot of people subscribe to blogging channels around the country and even across nations which creates a whole lot of funds for the bloggers. A lot of people go into blogging not just for the fun part anymore, but for the monetary benefits they can generate from this innovative business idea. When there is traffic on your blog site, it generates money. Also, you can sell products on your blog.
Estate Management
Like hotel business, property and estate management is another very lucrative business. In recent times, a lot of business minds are investing their time and money into property and estate management as not only is it somewhat a safe kind of business because it is in the land format which is permanent and more stable, the risks of running at a loss in this business is reduced compared to other businesses.
Drink Production
Nigerians are not like foreigners who would rather prepare drinks in their home. We prefer to spend just a little money to quench our thirst, anywhere we find the need. A lot of Nigerians are into fruit juice production, smoothies, kunu aya, and many others. It is a quick way of making money as it meets the need of an average Nigerian.
All in all, there a whole lot of business opportunities available in Nigeria that have been found to be lucrative. However, the ones mentioned here have been proven to a large extent, by many, as very lucrative. Get involved in one or more of them, commit to it, and let your passion drive you.