List Of Top 10 Wealthiest Yoruba Business Men In Nigeria Currently, Their Net Worth & Wealth Source
 Nigeria is a land of opportunities, she continues to remain Africa's largest economy over the years and has created some of the richest people in Africa and the world. Although Nigeria has great prospects for its people, creating wealth is not an easy task, but this men have shown that they possess the mental and physical prowess to excel and be the best in their chosen fields. They have shown consistence and determination in their choice if work and have led to development of both the private and public sector of Nigeria.
Here is a list of the top ten richest Yoruba business men in Nigeria currently.
Mike Adenuga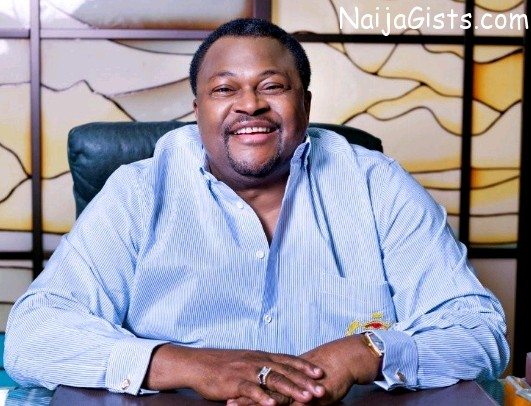 Mike Adenuga whose full name is Micheal Adeniyi Agbolade Ishola Jr is the richest Yoruba man in Nigeria and has held this position for a while.
He was born on 29 April 1953 and has a net worth of $6.1 billion as of 2017 according to Forbes. He is not only the richest Yoruba man but is the second richest man in Nigeria as a whole being next to only Aliko Dangote.
He started his major entrepreneurial career with his drilling company Consolidated Oil popularly know as Con Oil in 1991 and has managed to propel himself to the top of his career over the years.
His telecommunications company GLOBACOM (GLO) is one of the largest in Nigeria competing with mega telecommunications company MTN and it has experienced growth over time up to the extent of having establishments in other countries.
Mike Adenuga is with no doubt an exceptional business man that has left his mark on Nigeria and Africa as a whole.
    

Femi Otedola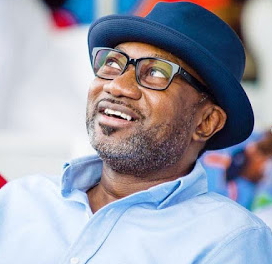 Femi Otedola is a Nigerian business man that has made his fortune over  a lot of different enterprises with his  net worth currently estimated at $1.61 billion. He was born on October 4 1962 in Oyo State.
Femi Otedola has a wide range of business investments starting from shipping to real estate and so many others, but his main investment Is in his petroleum distribution and marketing company named Forte Oil.
In his quest to assist Nigeria in her liberation of her energy sector Otedola made a $132 million dollar investment in that sector by getting the 414 MW Gerugu Mega Plant.
Femi Otedola is not only a business man but also a philanthropist that has performed many charitable acts for his country and the world.
    

Jimoh Ibrahim
Jimoh Ibrahim is a Nigerian business man with his roots from Ondo State in the southwestern part of Nigeria. He was born on 24 February 1967 and has his net worth currently at $1.1 billion.
He is an exceptional business man being the chiarman and chief executive officer of one of the few conglomerates in Nigeria, Global Fleet Group.
His companies investment cuts across shipping to airway and even hotels.
A few of companies under his conglomerate are Air Nigeria, Nicon Insurance, Median Hotels and so many others.
He is a lawyer and also a politician having once contested the Ondo State governorship election.
    

Tunde Folawiyo
Tunde Folawiyo took over the Yinka Folawiyo Group in 2008 when his father passed away. He is currently the managing director of the conglomerate in which his father established.
His taking over of the group in combination with his personal achievements has made him a very successful business man with Forbes giving his an estimated net worth at $ 650 million. He is currently the director of the biggest telecommunication company in Nigeria, MTN.
Tunde Folawiyo is also a retired lawyer with his law firm fully operational in Nigeria
   

Oba Otudeko
Oba Otudeko whose full name is Ayoola Oba Otudeko is a business man who was born into a royal family in Oyo State, Nigeria. He is the chairman and founder of reputable conglomerates in Nigeria such as Honeywell Group and FBN Holdings Plc with an estimated net worth of $550 million.
His conglomerate Honey Well group is one of the most famous ones in Nigeria with "Honeywell" being a household name.
Apart from being a reputable businessman,  he has also held a few public offices such as President of the Nigeria Stock Exchange and so many others.
Oba Otudeko has also held important positions in various private companies like Fan Milk and a host of others.
He is a well decorated individual having bagged the national award of Commander of Federal Republic (CFR) in 2011.
    

Samuel Adedoyin
Samuel Adedoyin was born in the year 1935 in Lagos State. He is a self fulfilled business man that has managed to build his business from scratch and create fortune worth over $100 million dollars.
His group of companies called Doyin Group is a conglomerate that is highly diversified with products ranging from real estate to skin care products.
Samuel Adedoyin is one of Nigeria's top richest men with the most inspiring story as he managed to come from nothing and build an empire.
    

Dele Fajemirokun
Dele Fajemirokun is most famously known for his position as the chairman of popular insurance company Aiico Insurance in Nigeria.
He started his business mostly concentration of shipping with the establishment of the Nigeria Maritime Company in 1968 but has managed to diversify over the years.
How owns a host of other forms such as FSS gases and some others. He is currently the chairman of a conglomerate called Henry Stephens Group.
    

Micheal Ade Ojo
Micheal Ade Ojo is a reputable Nigerian business man with many valuable investments. One if such is the popular Elizade University located in Ondo State.
He is also the chairman and CEO of Elizade motors limited. He is not only a business man but also a philanthropist and has been crowned with a chieftaincy title in the south western part of Nigeria making him Chief Micheal Ade Ojo.
    

Fola Adeola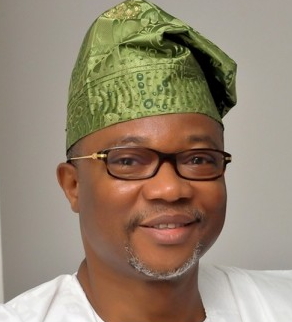 Fola Adeola is a Nigerian business man, politician and philanthropist. He is one if the founding members of Guaranty Trust Bank (GTB), a bank investment which was so successful it has created branches in over 4 African countries and the United Kingdom.
Fola Adeola has made his impact both in the private and public sector in Nigeria.
His foundation named Fate foundation is responsible for the development of lives of many youths in Nigeria by training and giving them the support needed to start their businesses.
His commitment to developing the public and private sector in Nigeria can be confirmed by the national award of OFR given to him by president Olusegun Obasanjo in 2002.
    

Molade Okoya Thomas
Molade Okoya Thomas was one of Nigeria's brightest business men. His mental prowess gained him a lot of popularity which propeled him to the top of his career.
He worked in various private firms holding vital positions, some of them are Transcap Nigeria limited, Niger motors and a host of others.
He was the chairman of CFAO Nigeria limited and was once the Vice Chancellor of prestigious university of Lagos.
He was a philanthropist and acquired many important honourary traditional titles to his name, he was known as Asoju Oba of Lagos,  Babasuwa of Ijebu Remo and Odofin of Ile Ife.
Unfortunately he passed away in the year 2015 in his residence in Victoria Island Lagos.
This list is to inspire all Nigerians at home and abroad that success is a mindset.
A can do attitude, possibility mentality coupled with timely action is all you need to achieve your goal.
Don't give up on your goal, if these ones can do it, you can even do  your own better.
See you at the top.