Top 3 Most Expensive Gowns In The World In 2018
Women have always been admired for their physical attributes from time immemorial. Today, they now have the stunning combination of brains and beauty to compliment their physical attributes.

From dresses that are so expensive that they are stolen from your hotel room to the dress Princess Diana wore to dance with actor, John Travolta at the State House Dinner in 1985.
Here are the 3 most expensive gowns in the world.
Marilyn Monroe's 'subway dress'
The dress was first spotted in 1955 in the movie The Seven Year Itch. Designed by Hollywood costume designer, Debbie Reynolds, it wasn't until the dress was put up for auction in 2011 that the value of the dress flew through the roof. It was auctioned at a whopping $4.6 million.
John Galliano for Christian Dior dress
This dress is considered one of the dresses that made a red carpet king of John Galliano. It was worn by Nicole Kidman to the 1997 Academy Awards and the red head actress reportedly shelled out $2 million to wear the dress.
She did look stunning as the chartreuse coloured dress played nicely with her skin tone and hair colour.
Amal Clooney's Oscar de la Renta Wedding dress
George Clooney's wife, Amal Clooney, looked extra gorgeous in her wedding dress by Oscar de la Renta. Her Hollywood dream wedding spared no expense especially as they flew their entire guests to Venice for the weekend.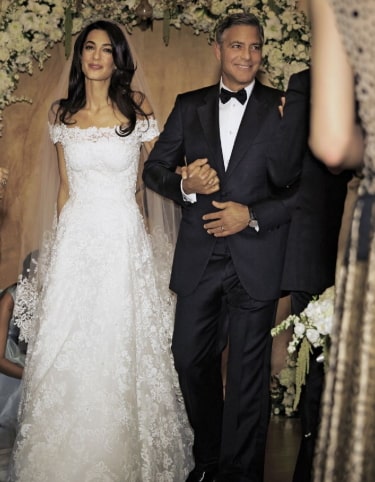 The dress only, set them back by $380, 000 only.
[Report With Sunday Telegraph]