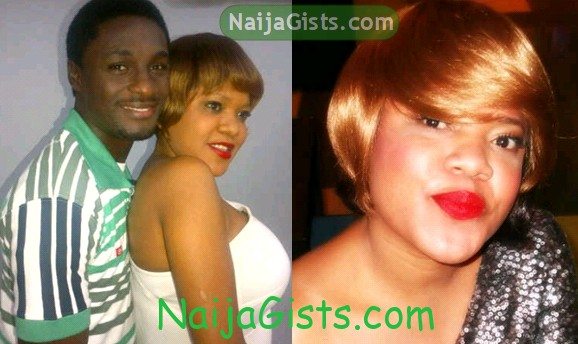 Jan 24, 2015 – Toyin Aimakhu's Marriage  Has Crashed As Love Portion She Used On Husband Adeniyi Johnson Catches Fire
Nollywood Actress Toyin Aimakhu & Her Husband Have Separated After Love Charmed She Used On Him Catches Fire Mysteriously
Before I continue, I want to tell my fans something important today, when you read a story on NaijaGists.com please do not doubt it, I have informants in the industry that fill me up with the latest happeninge in Nollywood and as a matter of fact, *Uncle K *is a popular producer… Enough of bragging let's get to the bottom of the story.
Recall a while back NaijaGists.com shared with you the exclusive story of how controversial Nollywood actress Toyin Aimakhu allegedly used love portion to woo the heart of handsome Tinsel actor Adeniyi Johnson. If you missed it, please read it here.
I called two reliable Nollywood insiders who confirmed to me this morning that Toyin and her hubby have been living apart since November 2014 and that Toyin reportedly begged Adeniyi not to leak the marriage crash to the public.
He let the cat out when he changed his marital status from married to separated on Facebook and Toyin has no option than to use cover up story to tarnish his image.
Earlier today, she told a Lagos-based soft sell magazine that she caught her hubby with several women in the hotel but contrary to her make-believe story, NaijaGists.com sources claimed that Toyin Aimakhu lied to cover up the exact cause of the marriage problem.
One of my insiders told me Adeniyi Johnson's family members see Toyin as a prostitute and believe their son deserves a better and more decent wife and since then they have taken his case to God on the prayer altar.
Around October, it was reported that Adeniyi Johnson suddenly felt disaffection for Toyin Aimakhu at an event and left in anger. Toyin took her bag and ran after him.
The source further said that a cousin to Mr Johnson told her that her brother has been delivered from the spiritual bondage Toyin put him in since 2012 when they met on a movie set and that through the non-stop prayer of his mother, the love portion she allegedly used on him has caught fire.
The sources said Toyin Aimakhu has been running everywhere to seek spiritual help in order to have him back but to no avail.
Toyin Aimakhu claimed she found photos of her husband having intimacy with different ladies at an hotel on his phone, how is that possible?  The actress is yet to come to term with her marriage crash.
May God mend her broken heart.
Stay in touch with NaijaGists.com for update on this developing story.