Crime News
University Of Nigeria,UNN Student Commits Suicide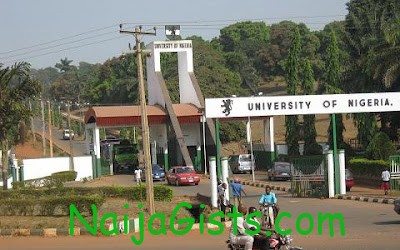 May 31, 2012 – University Of Nigeria Student Commits Suicide, Onyebuchi Okonkwo

Some University Of Nigeria(UNN)Students woke up to a mystery this morning when they suddenly discovered one of their colleagues hanging from a rope(suicide) in an unfinished Franco building beside the hockey pitch in their school. naijagists.com
According to his roommates, the undergraduate student left his room at around 2 am in the morning.
Though he didn't tell anyone where he was going, they assumed he's going to study and to their surprise, his corpse was found dangling from a rope this morning.
The 3rd year Physics and Astronomy student who was reported to be in his early 20's left a suicide note which reads "The controversy is over".
His name has been identified as Onyebuchi Okonkwo. He has been battling  mental illness for year and has been hospitalized at the UI for one month.
Look below for the sad photo from the incident. Viewers discretion is advised.
This is so sad !