Crime News
Video: Black Thursday Lagos Petrol Tanker Fire Explosion Survivor Opens Up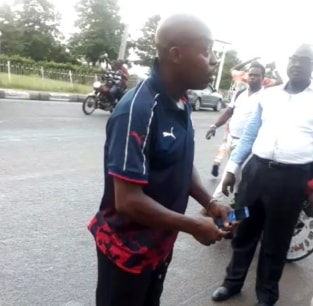 This bus driver was among the luck survivors of the inferno that took over Berger bridge in Lagos yesterday.
He said he escaped with his passengers the moment the tanker fell while others were still trying to maneuver their way out of the bridge.
Watch him narrate his ordeal in the short video clip below
Can you imagine how many luxury car owners must have die in the inferno.
May the souls of the victims rest in peace.