Prof Wole Soyinka
Sept 25, 2012 – Wole Soyinka Centre For Investigative Journalism Calls For Entries
Professor Wole Soyinka Center for Investigative Journalism is calling for entries for the 7th edition of award for investigative reporting in Nigeria. naijagists.com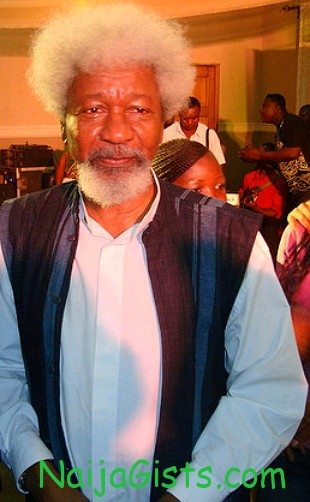 Mr Motunrayo Alaka, the coordinator of the centre said the award is geared towards freelancer & full time journalists who have written news stories worthy of publication.
He further stated the award would rewards journalists with news stories on:
Corruption exposure
Regulatory failures and human rights abuses in the public and private spheres of the country in the print,radio, television, photo, on-line, climate change, local governments, sports, health and
editorial cartooning categories.
 "The sports and health categories have been included from this year to focus on the importance of these sectors to sustain development, well being of the country and its future in relation with international realities." said Alaka
This special award was 1st held in 2005 to encourage investigative journalism in the Nigeria media through rigorous scrutiny of human rights violations.
Application will officially opens on the 4th of October, 2012 and will close on the 25th of Oct.
For more information on this innovative award, visit the official website of Wole Soyinka Center For Investigative Journalism at https://www.wscij.org/