Crime News
Woman Initiates Girl Into Witchcraft Using Fish In Kaduna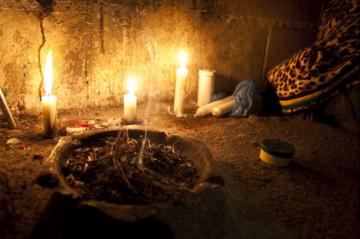 Nov 15, 2012 – Woman Initiates Girl Into Witchcraft Using Fish In Kaduna
A Nigerian woman identified as Binta Mohammed has been dragged to a Sharia Court in Kaduna for allegedly initiating a 12-yr-old girl into witchcraft. naijagists.com
Prosecutor, Haruna Ibrahim accused 50-year-old Binta of initiating Jummai Monday who lives on B29 Rock Road, Tundun Nupawa, Kaduna few days ago.
Amina Kawu reported to the police that her house help Jummai has been initiated into witchcraft after Binta gave her a fish in September of this year.
The house help later confessed to her master, Amina the name of the other members which include Binta Mohammed, alias Mama Shehu and Adebowale Ajami of Ribadu Crescent, Tudun Nupawa, kaduna.
The prosecutor further told the court that the complainant told the police that her house help had informed her that her members had been persuading her to bring Sultan Aminu, her son to be killed.
He said Aminu was critically sick and behaving abnormal, adding that the offence committed is contrary to Section 216 (a)(b) of the Penal Code.
Binta Mohammed has pleaded not guilty and her case has been adjourned  to the 20th of November for witnesses testimony. (PM Report)
What a world we live in!