Hot Gists
Woman Weeps Bitterly At Dunamis Church As Drug Addict Daughter Gives Life To Christ, Apologises To Her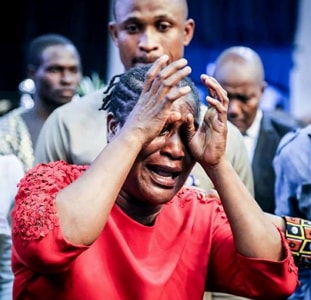 A mild drama played out during a live service at Dunamis Headquarter in Lagos today when a wayward young lady who realised her mistakes and apologised to her mother.
The lady who was delivered from drug addiction that led to her being expelled from four different Private Universities apologised to her mother in front of the congregation after surrendering her life to Christ.
The young lady who was overwhelmed with emotion broke down in tears as she kept saying "I'm Sorry Mummy" to her wailing mother who lamented about occasions were she was beaten and taunted by the new convert who happens to be her only child.