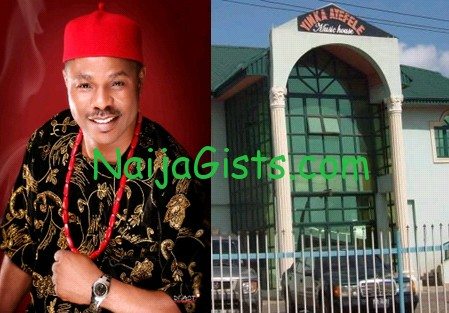 How Yinka Ayefele N800Million Radio Station Fresh FM Was Demolished For Airing PDP Sponsored Anti APC Political Attack Ads
It is no news that highlife musician Yinka Ayefele has lost one of his main sources of income, what is more concerning is that the matter is still in court when the demolition was carried out.
Many Nigerians who sympathised with musician have come after the governor of Oyo State for being so insensitive in the way the matter was handled.
A source who wrote NG today said the singer lost his station after airing a series of political adverts which PDP is planning to use to take over power from the All Progressives Congress party in Oyo state.
Sadly, baseless petitions were later written against Ayefele to facilitate the demolition of the building.
The demolition we learnt was political in nature as Ayefele reportedly got carried away by the huge amount of money PDP offered him for the attack ads.
This is why many radio stations in Nigeria don't dabble into politics.
Truth be told, there is no freedom of information in this country.
The manner in which Ayefele's main source of income was destroyed is very painful.
Yinka Ayefele has experienced the bitter side of politics.