Yinka Ayefele Opens Hotel In Ibadan (Down Town Hotel)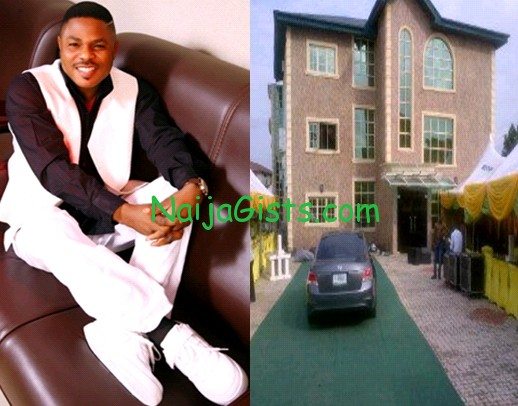 Nov 14, 2012 – Yinka Ayefele Opens New Hotel In Ibadan (Down Town Hotel)
One of the smartest gospel singer in Nigeria and business investment guru who lost his multi-million Naira music studio to government demolition few weeks ago, Yinka Ayefele has opened a state-of-the-art ultra modern hotel in Ibadan, Oyo State Nigeria.
Yinka Ayefele's new hotel tagged Down town Hotel is conveniently located in the hottest part of Ibadan city.
According to the star, downtown hotel in Ibadan will provide employment for 30 people.
Fuji musicians Oberese and Pasuma graced the hotel's opening ceremony.
The hotel officially opens few days ago.