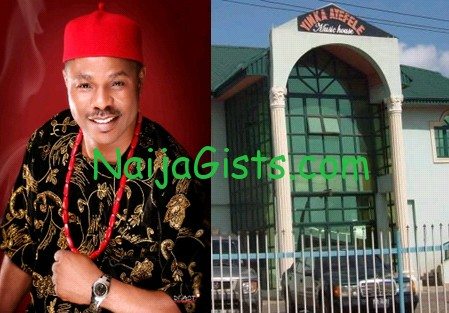 Oct 9, 2012 – Yinka Ayefele's N200 Million Event Center / Music House To Be Demolished In Ibadan, Oyo State
The 200 Million Naira event center building in Ibadan belonging to popular gospel artiste, Yinka Ayefele has been marked for demolition by Oyo State Government. naijagists.com
The building tagged Yinka Ayefele music house is a popular event center in Ibadan, Oyo State, Nigeria.
This move trails Oyo state's plan to expand a road infront of Yinka Ayefele's building which links to popular Lagos Ibadan Expressway.
According to the music star's spokesperson, he was not given any prior notice about he demolition. He claimed Yinka Ayefele got the shocking notice on coming back from an event on Sunday.
Yinka Ayefele's event center is an ultra-modern building that houses a studio, 2 modern event centers, an internet radio station and several offices.
The event center has employed over 100 staffs.
If Ayefele has a seal of ownership, he will be duely compensated by the Government.