Nollywood News
Yul & May Edochie Lose First Son – Kambi Edochie Is Dead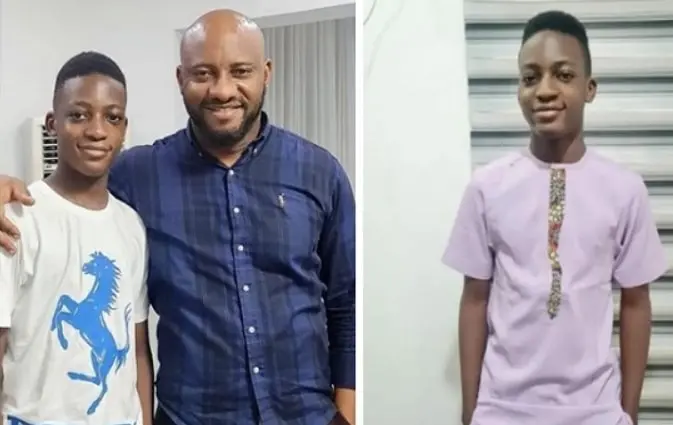 Yul & May Edochie Lose First Son – Kambi Edochie Is Dead
Nollywood actor Yul Edochie is facing a devastating loss, as his first son, Kambilichukwu, has tragically passed away.
The young boy was playing football with his schoolmates when he suddenly experienced a seizure. Witnesses at the scene quickly took notice of the situation and acted swiftly. Kambilichukwu reportedly lost consciousness and was immediately taken to a nearby clinic for medical assistance. Despite the tireless efforts of the healthcare professionals, they were unable to revive the teenager.
Upon realizing the severity of Kambilichukwu's condition, he was promptly transferred to the Mother and Child Hospital, a specialized medical facility in Ikeja Lagos Nigeria, in the hopes of receiving better care. However, even the expert doctors and medical staff at the hospital were unable to save him, and he ultimately succumbed to his condition.
Kambilichukwu was the first son and second child of Yul Edochie and his wife May. The couple, who have been married for many years, share a deep bond with their children. This devastating news comes as a shock to the family, who recently celebrated Kambilichukwu's 15th birthday. The proud parents had publicly commemorated the milestone, expressing their love and affection for their son.
As the news of Kambilichukwu's death spreads, fans and colleagues of Yul Edochie have taken to social media to express their condolences and support for the grieving family. The sudden loss of a young life is a stark reminder of the fragility of life and the importance of cherishing every moment with loved ones.
Yul Edochie, a prominent figure in the Nigerian film industry, has appeared in numerous Nollywood films and is known for his exceptional acting skills. As he and his family navigate through this difficult time, the outpouring of love and support from fans, friends, and colleagues will undoubtedly be a source of strength and solace.