Crime News
16 Nigerians Detained In Kenyan Prisons Over Inability To Pay Fine Need N106K For Freedom – Activist Seeks Donors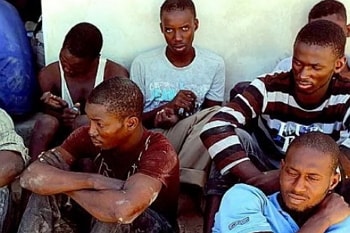 The CEO of Behind Bars Defenders, Prince Gwamnishu Harrison is begging for donors to come forward to help with the release of about 16 Nigerians currently languishing in prison in Kenya over their inability to pay fine imposed on them for their crime.
According to a post he shared on Facebook today, he needs close to N106,000 to secure the release of the 16 inmates.
Anyone who cares to help should please call Stephen and Solomon Foundation International
Kenya +254705224605, Email:bbisquad4rights@gmail.com, Whatsapp: +2349068773333
for inquiries or donations.
Nigerians and waka waka thingz.