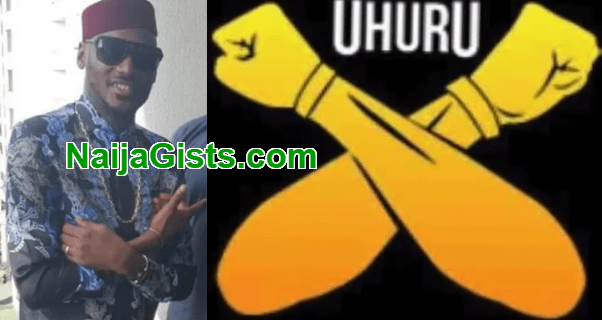 2face Idibia, A Cultist & Black Axe Confraternity Member?
Is Tuface A Cultist?
2face Idibia Or 2Baba as we know him is a musical icon in the Nigerian entertainment industry. His presence in this industry has spanned over two decades and still counting. 2face has often been accused of being a member of the black axe.
The Black Axe confraternity is a Nigerian cult group which is believed to have originated from the University of Benin in 1976. They are said to have had the aim of developing a group that will speak up against the oppression of the black man. It can also be called the Neo-Black Movement of Africa.
The confraternity was started by a group of South African runaways who came to Nigeria seeking safety from the then Apartheid South Africa. This group considers forgiveness to be a sin. Members are known as Axe-men and refer to each other in the said manner. The word Lord is used when referring to graduate members.
They have pieces of clothing and accessories which they use to identify with each other and to those who understand the workings of cult groups. The colors of this group are white, yellow and black. The subtly and sometimes not so subtly fly their colors and symbols. These items are not limited to but could include berets, handkerchiefs, hand bands, neckties and such.
2face is said to belong to this group and has probably been a member for quite a while probably since his school days. This is because as far back as 2007/2008, there were speculations that the attacks which the star survived were cultist related.  As it is with Nigerian confraternities, one cult group is always out for a rival cult group.
Another reason for this accusation is based on the fact that 2face seems to favor black outfits and has been spotted with black berets on occasion. 2face's catch phrase Nothing dey happen has also  caused a stir amongst people, as this phrase is said to be a common slang among members of the Black Axe. At some point he was even accused of celebrating his birthday in the manner of a Black Axe member.
They have as well been speculations that he was a member of the Illuminati cult and at some other point it was rumored that he was kicked out. But this story holds little water because just about every famous Nigerian star is accused of belonging to the Illuminati cult.  However the case may be 2Baba is yet to openly confirm or deny these allegations. But some are strongly of the opinion that he is a member of the Black Axe confraternity.