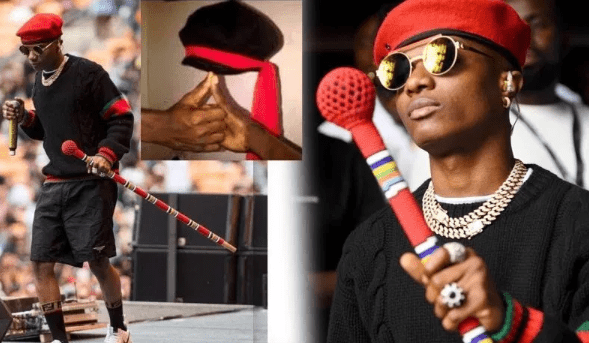 Nigerian Musician Wizkid A Cultist & Member Of Eiye Confraternity?
Wiz kid is an award winning Nigerian artiste who needs no introduction. He began his career in music in the church choir. The positive influence of Afro music legends on his music career is a well-known fact. He has had help as well in one capacity or the other from stars like: 2face, Naeto C and Banky W.
Obviously all these have contributed in no small way to building up his career in what we see today. The star is very well respected within and out of the shores of Nigeria. BET Awards, Headies, MTV, Ghana Music Awards are just some of the many awards received by Wiz Kid. He is also the proud owner of the Star Boy Entertainment brand.
Is Wiz Kid A Cultist?
Most often, one can pinpoint the cult a person belongs to by certain signs. However with this star, it is rather difficult to tell which cult group he allegedly belongs to. The theory going around is that he is a member of a group called the Vikings. Others are however certain that he is a member of the Eiye confraternity.
The accusation that he belongs to the Norsemen Klub/Vikings may come from the fact that he favors slangs like 'aro' in some of his music tracks and he is known to flaunt the color red and black, these colors are associated with this particular group.
A lot of people are of the view that he is a cultist, but there is yet to be any concrete proof as to whether he is a member of a cult group or not. Of course even if he were a member of a cult, to come out openly and say it may have negative impact on his career. Since belonging to a cult group in Nigeria is more or less viewed as a criminal offense.