Crime News
Aluu 4 Uniport Killings: Coxson Lelebori Lucky, A Debtor Sets Students Up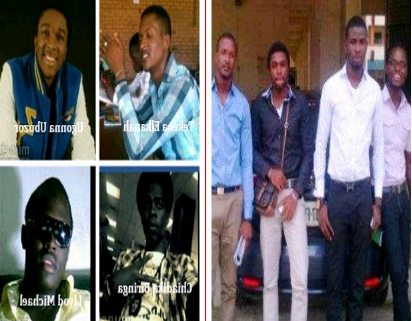 Oct 15, 2012 – Aluu 4 Uniport Killings: Coxson Lelebori Lucky, A Debtor Sets Students Up
According to a recent report by Inspector General Of Police, the 4 Uniport students killed by angry villagers of Umuokiri-Aluu were not armed robbers. naijagists.com
IG Mohammed Abubakar said a guy identified as Coxson Lelebori Lucky aka Bright who owe them some undisclosed amount of money sets them up by calling them armed robbers in a village where armed robbery is a taboo.
Instead of the unlearned villagers to investigate, they took Bright's word for it and then killed the four innocent student at a burrow pit in the village.
The IG further said Police Officers intercepted the angry mob after the 4 students were stripped naked on their way to the slaughter however, the mob overpowered the Policemen who later fled the scene.
The Police later returned to the scene to pack the corpses of the 4 UNIPORT students.
Coxson Lelebori Lucky has been declared wanted for aluu killings.
21 other suspects have been arrested in connection to aluu 4 murder.
This is so sad. Aluu! vengeance is coming upon you shortly.
The soul of the innocent students you murdered will never allow peace to reign in your land.
May their soul rest in perfect peace!