Crime News
Uniport Students Killings – House Condemns Barbarism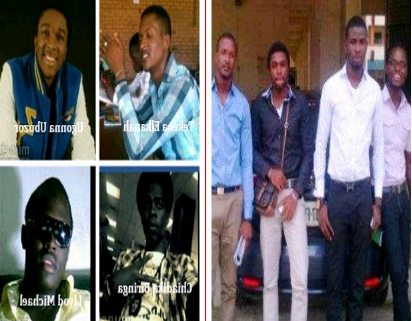 Oct 17, 2012 – Uniport Students Killing – House Condemns Barbarism
The representative of Eti-Osa Constituency 2 at the Lagos State House of Assembly, Gbolahan Yishawu, has lamented the increasing lawlessness and impunity in Nigeria. naijagists.com
The lawmaker, who also decried the gruesome killing of four students of the University of Port Harcourt, in Aluu community, Rivers State, urged the Federal Government to rise to its responsibility of providing law and order and ensuring the security and safety of all Nigerians.
Yishawu decried the wanton disregard for the sanctity of human life, describing the circumstances under which the students lost their lives as horrific and barbaric.
To him, the fact that people are resorting to self-help, taking the law into their hands, though not justifiable under any circumstance, must be seen as a clear indication of the failure of governance.
"It is obvious that a section of Nigerians have lost faith in the ability of the system to deliver and guarantee justice for the people," he noted.
He advised Nigerians against such barbarism, stressing that the rule of law remained the only foundation upon which a virile democracy could thrive.
Commiserating with the families of the victims of what he called horrendous crimes, he prayed that God would be there to comfort them.
He urged the police to get to the root of the incident and ensure that justice is done and seen by all to have been done.
Yishawu restated that the failure of law and order at all levels again validates the proposition for the creation of state police.
According to him, "a community-based policing system which has earned the trust of the people, and more knowledgeable about the culture of the people, will be more proactive, able to nip crises of this nature in the bud and respond on a timely basis, when situations get out of hand," he advocated. (PMreports)