Entertainment News
Anita Baker To Be Honoured With Lifetime Achievement Awards At 2018 BET Awards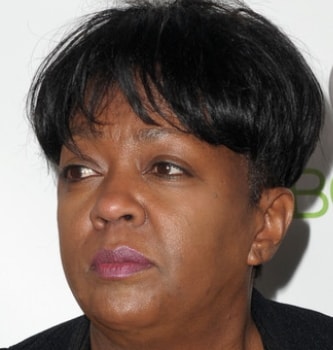 BET Networks To Honour Anita Baker With Lifetime Achievement Awards At 2018 BET Awards
BET Networks has announced that R&B music legend, and Grammy-winning singer-songwriter Anita Baker will be honoured with the prestigious Lifetime Achievement Award at the BET Awards 2018. In addition, for the first time, BET has selected six individuals – James Shaw Jr., Naomi Wadler, Mamoudou Gassama, Justin Blackman, Shaun King and Anthony Borges – to be honoured as Humanitarian Heroes.
Anita Baker is undeniably one of the greatest living legends in the music industry and BET will honor her accordingly at the June 24th ceremony. With a career that spanned nearly four decades, she made an everlasting impression on the sound of Soul and R&B music that has inspired generations to come. Ms. Baker is regarded as a trailblazer, opening doors for many females in the industry. Known for ballads such as, "Body & Soul," "Just Because," and "Giving You The Best That I Got," Baker has won eight Grammy Awards and has seven platinum albums. Earlier this year the venerable Ms. Baker announced her retirement and is currently embarking on her farewell concert series.
BET is taking an exciting new direction when it comes to honouring humanitarians. This year, the Network will recognize six individuals who have done extraordinary things in some of the most disheartening of situations. The intention is to remind everyone that you don't have to be a celebrity to give back and support others in need; we all have the opportunity to make a difference for the betterment of humankind.
Commenting on the Award, Alex Okosi, Executive Vice President and Managing Director for Viacom International Media Networks Africa and BET International said; "Through the Global Good and Humanitarian awards recognition, BET's commitment shines a light on the significant contribution that both legends in industry and society contribute on a daily basis."
The BET Awards 2018 will will air in Africa on June 26th at 7:00PM WAT. Internationally, fans in 100 countries can also stream the "BET Awards" 2018 live with BET Play, BET International's subscription video on demand application.