Entertainment News
How Dbanj Son Dies After Drowning Inside Family House Pool In Ikoyi Lagos As Father Flies To LA For 2018 BET Awards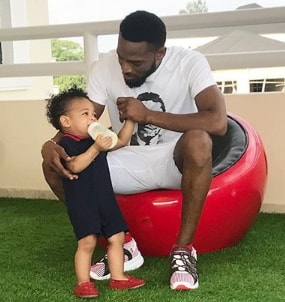 How Dbanj Son Daniel Oyebanjo Aka Daniel D Third Died After Drowning Inside Family House Swimming Pool In Ikoyi Lagos As Father Flies To LA For 2018 BET Awards
More details have emerged on the circumstances surrounding the death of little Daniel Oyebanjo III aka Daniel D Third, the only child of star singer Dapo Oyebanjo Dbanj.
According to a sources close to the couple, Daniel was playing with a couple of family friends who paid them a visit at their residence in Ikoyi Lagos on Sunday when the boy wandered away into the backyard where he fell into the pool.
His mother who left the boy with grown kids believing that they are capable of taking care of him later learnt that the boy body was found inside the pool.
He was rushed to the hospital in an unconscious state where he was certified dead.
As at the time of this report, his father is in far away Los Angeles California for the 2018 Black Star Entertainment Awards.
The body of the late infant has been transferred to the mortuary.