Entertainment News
Anthony Joshua: Fight Record, Career Earnings, Net Worth & Life Story Of British Nigerian Unified Heavyweight Champion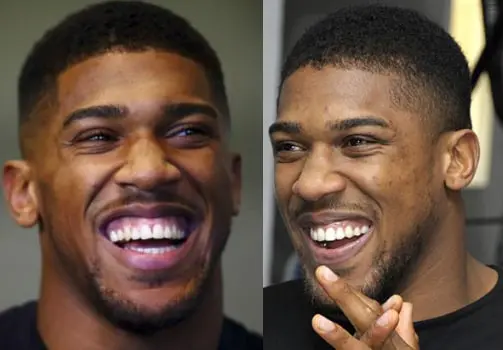 Anthony Joshua: Impressive Fight Record, Net Worth & Life Story Of British Nigerian Reigning Undefeated Heavyweight Champion
An Insight into the Life and Career of the World Conqueror, Anthony Joshua
The 6ft 6″ British-born reigning, unified heavyweight champion, whose full name is Anthony Oluwafemi Olaseni Joshua, is of Nigerian descent. He holds the highest titles any boxer would dream of, and only less than 24 hours ago successfully defended his crown against Veteran Russian boxer, Alexander Povetkin. We are going to be taking brief insights into the life and achievements of this great champion, as well as his roots in Nigeria.
Anthony Joshua Family History, Background
Anthony Joshua was born in October 15, 1989 in Watford, United Kingdom to Nigerian parents, who hails from Ijebu, Ogun state in the south western region of Nigerian; Yorubaland. He grew up in a family of six, with 3 siblings. He lived part of his early years growing up in Nigeria. He later moved back to the UK with his mother at the age of 12, which was shortly after the unfortunate divorce of his parents.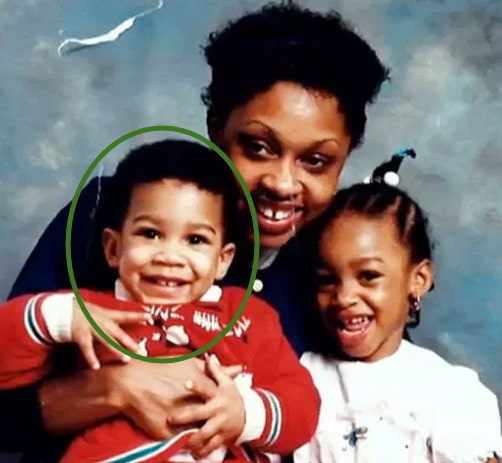 While in high school, his exploits in sports both in track events and football was exceptional. This earned him a lot of laurels and recognition. He was fondly called Femi (his other name) by friends and associates. Anthony Joshua only gave boxing a shot upon recommendation by a close relative; his cousin, Ben Lleyemi, who is also a professional boxer.
Anthony Joshua Fight Record
Speaking of success in boxing; only the great icon, Mohammed Ali could boast of a better career. So far, at just the age of 28, Anthony Joshua has won all his professional fights, defeating the likes of Wladimir Klitchsko, Carlos Takam, Joseph Parker and Alexander Povetkin along the way, to maintain a flawless record. In the process, he has gone on to rack up four heavyweight titles in boxing; WBO, IBF, IBO and WBA.
Joshua started his boxing career as an amateur at a full grown age of 18 in 2007. He represented Great Britain in boxing (heavyweight division) in the 2012 Olympics, which was held in London and went on to win the gold medal.
A year after the Olympics, in 2013, Anthony Joshua started his professional sojourn in boxing. Since then, he has won all his fights by knockouts, except one; his fight against Joseph Parker, which he won by unanimous decision of the judges.
The highlight of is fights so far is, no doubt, his famous victory against Wladimir Klitschko in the heavyweight unification bout in November, 2017. Klitschko, who was the best boxer in the heavyweight division prior to his defeat, eventually went on to retire few months after his loss to Joshua.
In summary, the British-born Nigerian boxer has won all his professional fights, with a flawless record of 21-1-0 (21 knockouts, 1 decision and 0 loss). He currently holds the WBO, WBA, IBF and IBO titles.
Family & Romance
As a young man, Anthony Joshua doesn't have a large family of his own yet. He, however, has a relatively large extended family both in England and Nigeria. He currently lives with his Nigerian mother, Yeta Odusanya in his flat in London. He has a son, Joseph Temiloluwa Prince, who he had with his ex girlfriend Nicole Osborne.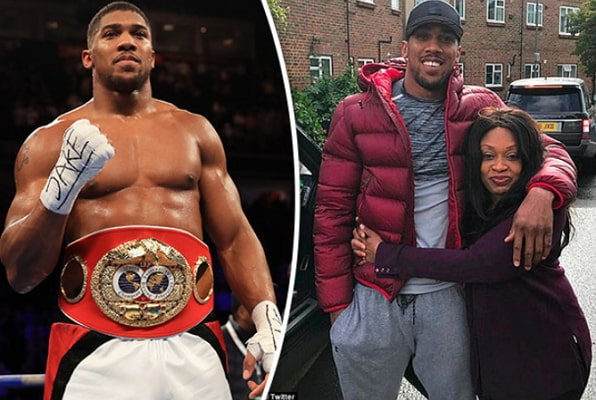 Anthony Joshua Oluwafemi has three siblings; Jacob, Loretta, and Janet. His father, Robert Joshua is an Englishman of Nigerian descent, with an Irish mother and a Nigerian father.
Currently, there's no authentic information about Anthony Joshua's current romantic life. The only known romantic relationship he has been involved in was with Nicole Osborne, the mother of his child.
Anthony Joshua Next Fight, Opponent?
There have been accusations and counter accusations over the failed bid of the planned fight between Anthony Joshua and the American fighter, Deontay Wilder (who currently holds the WBC title). However, there are strong indications that the fight will definitely come up sooner rather than later.
Is Wilder going to be the one to break AJ's record? We are going to find out soon enough.
Anthony Joshua Net worth
According to the Forbes report earlier this year, Anthony Joshua has raked in about $32million in prize money for his exploits in the ring. This value is exclusive of his most recent fight against Povetkin, where he is expected to earn in the region of $20 million. He also has endorsement deals with several brands, which runs up to about $7million a year.
In total, Anthony Joshua is estimated to be worth in the region of $60 million. He has shown no sign of stopping anytime soon, hence, his networth is expected to multiply in the coming years.