Crime News
Post-Election Tension: Panic As APC Supporters 'Chase Igbo Traders From Lagos'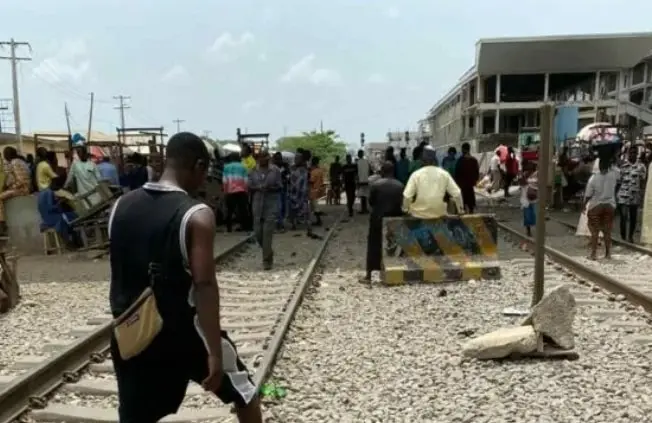 Post-Election Tension: Panic As APC Supporters Threaten Igbo Traders In Lagos
The announcement of Labour Party (LP) presidential candidate, Mr. Peter Obi, as the winner of the presidential election in Lagos has sparked tension and panic throughout the state. Supporters of the All Progressives Congress (APC) presidential candidate, and former governor of Lagos State, Bola Ahmed Tinubu, have made threats on social media, particularly on Twitter and Facebook, that they will deal with the Igbo for voting against Tinubu in Saturday's election.
The threats have led to pockets of attacks or attempted attacks on some business areas dominated by the Igbos. In the early hours of Monday, there was an attempted attack on the Illasa Generator Spare Parts market, but a team of policemen on patrol repelled the assailants. However, the people of Ijegemo in the Isheri area of the state were not so lucky, as some shops were demolished and many people were robbed.
In Ikotun, the Nigerian Army deployed in the area and was able to disperse some hoodlums and take over the Ikotun roundabout. There was also an attack on the popular Mandilas Market on Lagos Island. Thugs arrived at Balogun and Ebute-Ero markets on motorcycles and started firing shots into the air. As a result of the shooting, the traders hastily closed their shops for fear of being hit by bullets.
Shop owners along Broad Street, Bookshop, and Tokunbo also shut down for fear of being caught in any mayhem. Witnesses reported that the thugs arrived at the market by 10 am and started chasing traders away. They also allegedly threatened that the shops would soon be taken away from them. The Lagos State Police Command has assured residents of the state of its unalloyed commitment to promoting the rule of law and ensuring that all offenders found culpable are adequately sanctioned.