Nollywood
Kunle Afolayan Shuns Younger Brother As He Premieres Latest Movie
Kunle Afolayan Shuns Younger Brother As He Premieres Latest Movie
They were born to the same father but not same mother.
Meet Kunle and Aremu Afolayan, the two siblings who can't stand each other.
Aremu, the younger brother of Kunle absence at his brother's recent movie premiere was challenged by a follower via Instagram.
In his response to the follower, Aremu Afolayan who dropped a shade for his brother Kunle Afolayan which confirmed that all is not well between them, disclosed that he was not invited for his movie premiere and can't go to where he is not invited.
Look below for a screenshot of the exchange;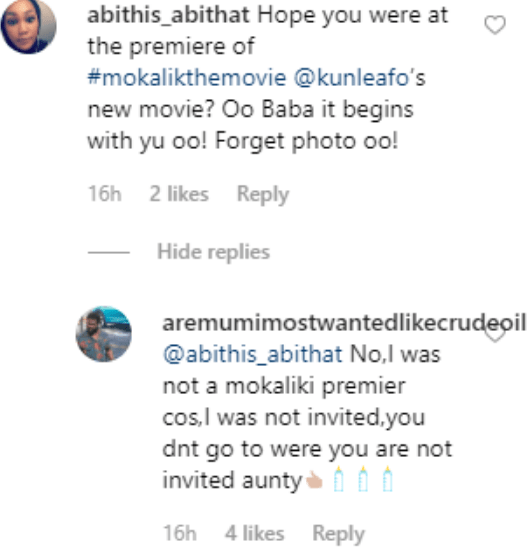 Their fight dated back to about 6 years ago was caused by Aremu's choice to marry his Abuja-based 'sugar mummy' as wife, a choice his brother saw as awkward.