Crime News
Arik Flight Bomb Scare In Abuja Is A Hoax Caused By Mad Passenger – SSS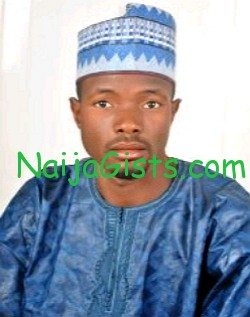 Oct 24, 2012 – Arik Flight Bomb Scare In Abuja Is A Hoax Caused By Mad Passenger – SSS

There was panic in Abuja, the nation's capital yesterday when it was rumoured that an Abuja-bound Arik aircraft was laden with explosives suspected to be bombs. The rumour which spread like a wild fire in the harmattan on social media, immediately, sent jitters into air travelers in the federal capital and beyond, with many contemplating aborting their trips.
The trouble started when a passenger, identified as Aminu Galadima, a native of Niger State in the Arik flight from Maiduguri, Borno State, started behaving strangely mid-air.
According to witnesses, Galadima suddenly rose from his seat and like someone possessed, started screaming "Allah Akbar! Allah Akbar!! (God is great). The passengers on board the aircraft became suspicious, thinking that the man was about to do something sinister.
This was in spite of the fact that everyone on board, including the man in question had gone through the normal security check at the Maiduguri International Airport and nothing incriminating was found on anyone. The crew members and some passengers rose from their seats and rushed towards the man in a bid to apprehend him. Others, who were also frightened, resorted to prayers. Immediately, a thorough check was carried out of him to detect if he had explosives strapped to his body.
When nothing of such was found, nor anything incriminating, the pilot still radioed the Air Traffic Control and the Nnamdi Azikwe International Airport security to report the incident. The aircraft landed safely but the passenger was handed over to men of the State Security Service (SSS). Reacting through her spokesman, Joe Obi, Minister of Aviation, Princess Stella Oduah confirmed the story but debunked the bomb scare claim, describing it as a hoax.
"In fact, it is a hoax as there is no iota of truth whatsoever in this wicked rumour." Obi however, cautioned Nigerians to desist from spreading such rumour as it was capable of destroying the industry. When Daily Sun visited the airline's terminal in Lagos, passengers gathered in groups, discussing the matter and its ripple effects on air travel in the country, had the story turned out to be true.
A passenger who identified herself as Ijeoma Amaka said: "If that occurs especially in an airline like Arik Air, it then means the domestic air travel business is dead and buried because people will be too scared to fly."
Also commenting on the matter, Arik spokesman, Adebanji Ola said that the passenger caused a scare when he started shouting Allah Akbar shortly before the aircraft landed at the Nnamdi Azikiwe International Airport, Abuja.(Daily Sun)
The passenger who had history of mental illness was taken to SSS headquarter for interrogation and later released.