Crime News
Auchi Polytechnic Students Kidnap School Mate, Bury Her In Forest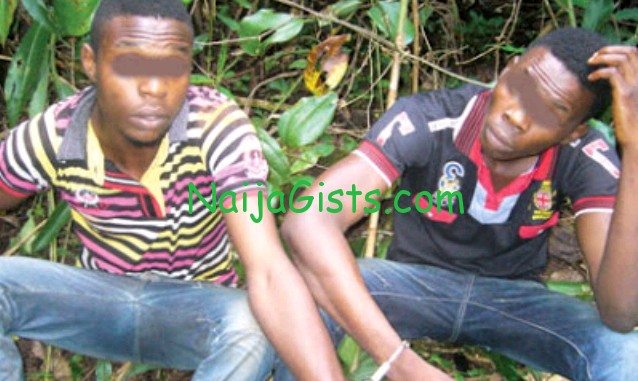 Oct 25, 2012 – Auchi Polytechnic Students Kidnap Female School Mate, Bury Her In Forest
21-year old Henry Edewo and his accomplice, Emmanuel Isikhuime, two male students of Auchi Federal Polytechnic in Auchi, Edo State Nigeria have been arrested for the kidnap, assault and murder of one Mercy Peter, their fellow student. naijagists.com
The remains of 21-year-old Mercy Peter was buried in a shallow grave at Ughor village's forest in Oredo LGA of the state after her murder.
Mercy was kidnapped on the 29th of July and was killed 4 days after her killers assaulted and raped her.
After her death, her kidnapper demanded for ransom from her family.
According to Edo state's police spokesman, Mr Anthony Airhuoyo, the 3rd suspect identified as Charles is still on the run.
The suspects who confessed the murder took police to the spot where Mercy was buried.
Mercy Peter's corpse has been exhumed for autopsy report.
So sad! May her soul rest in peace.