Crime News
Baby Boy Separated From Mexican Father At US Border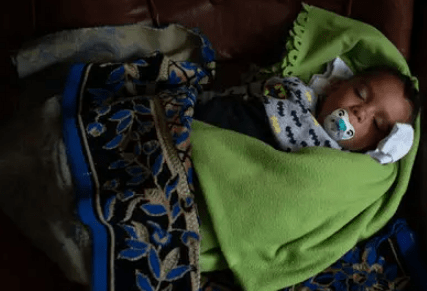 Baby Boy Separated From Mexican Father At US Border 
The NY Times has released a report that reveals that the youngest child to be separated from his parents at the border was just 4-months-old.

Constantin Mutu was sent to Michigan to live with a foster family, while his father was ultimately deported to Romania.

The Texas Refugee and Immigrant Center for Education and Legal Services reported that a father who entered the U.S. from Mexico with his 4-month-old baby was "immediately separated" from his childhood.

"However, the dad was deported and NOT his child," RAICES said.. The "now-8-month-old baby has been in ORR custody for four months."

Since the separation, the parents had only been able to communicate with their infant via Skype.

The United Nations has asked the U.S. to stop these harsh immigration practices, and adds that the Trump administration's policy is a "serious violation of the rights of the child."

Constantin spent 4 months of his infant life without his parents. They were later reunited, but, had to go through therapy to deal with their ordeal.