Entertainment News
Banky W Joins MDP Political Party, Melts Hearts With Political Campaign Message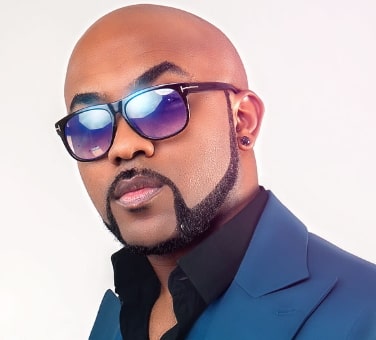 Banky W Joins MDP Party In Lagos: EME Boss Melts Hearts In Political Campaign Video
EME CEO Bankole Wellington Banky W has declared his intention to contest for the Lagos Eti Osa Federal Constituency seat in the House of Representatives in the 2019 general election.
He made this known at the debut convention of the MDP (Modern Democratic Party) in Lagos recently.
See excerpts of his speech.
"It is with the greatest sense of humility, purpose and destiny that I humbly announce to run for the 2019 Federal House of Representatives.

"I am under no illusions that this run will be easy considering who we are going up against, this is almost impossible."

"You see, my entire life has been a story of just dreaming dreams, praying about those dreams, setting goals and working until they come true. I can live with trying and failing, I can't live with not trying.

"They said we don't have the money to run, we say our strength lies in our numbers, they said we dont have the structure, we say we will attempt to build it, they said 'what if you lose'? I say what if we win?"

"So why we may not have a godfather we do have God, vision, intellectual capacity, integrity, right intentions and last but not least, a whole lot of 'Hope'.

"At the end of the day, 'Hope' may be all we have, but I believe it is all we need."
NAN reported the award singer picked the slogan 'Hope 19' and entrusted the election process on 'hope'.
He has joined entertainers like Shina Peller and Kanayo O Kanayo who have declared to run for public offices in 2019.