Entertainment News
Nollywood Actor Turned Comedian Teju Oyelakin Babyface Talks Family & Failed Acting Career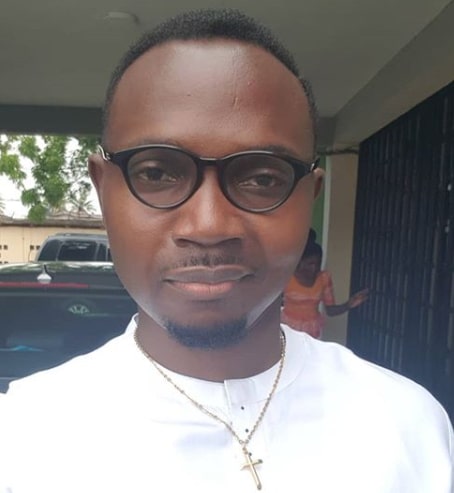 Nollywood Actor Turned Comedian Teju Oyelakin Babyface Talks Family & Failed Acting Career
Excerpts of ex-Nollywood actor Teju Babyface's recent chat with Sunday Scoop reporter, Kore Ogidan.
Congrats on the birth of your twins. Tell us about the journey before they arrived.

It wasn't the easiest thing as no one ever really expects to get married and not have children when they want them. During our waiting period, it occurred to me that before I got married, I had never thought that having kids could be a challenge. Then I started to think of what I might have done differently if I had actually imagined it back then. When I got into it, my foremost thought was that God would get me out of it. There were days when we just went with the flow of things and believed in God's time and other days were low days. I felt like I was getting older and wanted the situation to be over. Really, people get married because they love themselves, not just to have children. However, these thoughts only come when one is feeling strong. When the days are low, other sentiments begin to creep in.

Did you, at any point, feel like giving up?

After just five years? Of course not! There are people who have been married for more years than us and have been waiting all the while. I actually consider us lucky to have had our kids after six years. People didn't even realise that it had been that long when I posted it on social media. Definitely, it's tough but people have been and are still waiting for 15 years and more. You must be hopeful with every passing day.

What was your reaction when you found out that you were having a baby?

I cried and she cried. Honestly, it was a crying party. There's a saying that every new level brings a new devil. When you get what you have always wanted and are just about to really enjoy it, there's another devil in the detail. Before I could bask in my ecstasy when I found out, I started to think ahead and pray for the pregnancy to hold full-term. For almost nine months, there were thoughts and prayers in advance. It's at that point that you start to pay attention to those stories of people who didn't carry to full-term or those who lost their baby at infancy and so on.

How do you balance work and the twins?

It depends on how you see it. A wise man once told me that there are three indices on which a man will be judged – your relationship with God, that with your family and with your work – in that order. Work always comes after family and that's how it is. If there's ever a clash between work and family, family should come first.
Was there ever an issue with family and pressure?
My family is exposed and learned. There was no pressure from them because they are very loving.
Do you have plans to have more kids?
That's up to God. I personally want one more but my wife does not even want to hear about that. When I bring it up, she looks at me like I am unwell. However, I'm grateful for what I have.
What has fatherhood changed about you?
I can't believe I am as fortunate to receive a boy and a girl at once after the wait. That's a fairytale. And they arrived before I turned 40. I was always afraid to turn 40 without having kids. I am a progressive thinking person who thinks outside the box and shuns age-old traditions that say one must do certain things by a certain age. However, I believe strongly that life does begin at 40 and for that, nothing else mattered to me personally than having a kid before 40. Fatherhood made me very grateful.
What was your childhood ambition?
As a kid, I wanted to become a pilot but I hated physics and the sciences in general, so I threw the idea away. Then, over time, I realised I loved Richard Mofe-Damijo and wanted to be like him, hence my decision to become an actor. My acting career was quite funny because from my first movie, I went straight to the top and there was nowhere else to climb. I then had to look for something else, and that was comedy. With comedy, I had to start from the bottom and work my way to the top; so, there was a height to aim for.
What were the highlights of your acting career?
I was walking one day (in school) from my hall to the arts' theatre to prepare for a play my club was hosting. Then, my colleague came to me saying that I had been shortlisted for a movie audition which I knew nothing of. Jude Orhorha had recommended me and someone else to the director, Tade Ogidan, and as soon as he (Ogidan) saw me, I got the role. Interestingly, I couldn't act at all but the director helped me through. When I got cast for the role in the movie, Diamond Ring, I was an 18-year-old, year two student in UNILAG. I immediately envisaged a future that was glamorous with fame and fortune.
Acting with RMD was a surreal feeling because he was someone I admired earnestly. I won't disclose my pay for that project but it is equivalent to a student who gets N25,000 pocket money and suddenly getting N500,000 from one movie. I was paid half upfront and I went on a 'ballistic' shopping spree to buy clothes.
When my parents found out that I was going into the entertainment industry, they were not happy at all. It didn't help that I was failing in school and for a long time, they didn't see me living up to my potential and the life they had dreamt of. Over time, I grew in my career and they were recognised as my parents and that turned things around with them. You know you are doing well when your father, who is successful, introduces himself and people start asking if he's related to you. That happened to me and it calmed him down.
Tell us about your journey to being a comedian.
Diamond Ring came and went and I became a broke celebrity because I had finished my money and there were no other movies. I had to find something else to do. When I got to year four, comedy was just taking off in Nigeria at the time, and as a UNILAG student, I had the perfect platform to launch my comedy. I was young and popular and thought to turn my skills into comedy.
What's going on with the Teju Babyface Show?
We shoot new seasons about twice yearly and we are giving it a reboot next year. It's going to be nine years old next year. It has coasted on its own, with little help, based on the strength of its brand for a few years. We also have a mentoring platform which will drive the Teju Babyface brand to global recognition. It's called Teju Babyface Mentorship Academy which is geared towards empowering people by building a virtual school/motivational centre online.
What were the challenges you faced starting out?
Because it is an independent project, funding was a major challenge. But with the power of belief and vision, we were able to get here. There were times that there seemed no way but I never stopped believing until we pulled through. If you believe in something strongly enough and consumed by it, there will always be a way out.
Why did you choose sit-down comedy in an industry where stand-up comedy is more successful?
I did stand-up for a while to get to the level of recognition I wanted but it wasn't really my strongest suit. How I do it now is more in-tune with my style and I do it better than stand-up comedy. I can do as much as I want to do and I have more control. Besides, people love me more that way. I'm sure there are many people who remember me more as the comedian on the Teju Babyface Show than a stand-up comedian.
What has been your secret to attracting top personalities to your show?
It is serendipitous and difficult. In the beginning, I was always reaching out to people but I knew Professor (Pat) Utomi from over the years and I invited him for an interview. He showed up and I asked him for a reference and he got me Malam Nasir El-Rufai. I also got invited by the First Lady of Ekiti State, Mrs. Bisi Fayemi to Ekiti because she liked my act. I then got to interview her husband, the governor. Being an MC has also given me the platform for exposure where I get to meet a lot of these people.
Tell us about your first trip abroad.
In 2006, I went to Cotonou to buy a car. In 2002, I flew to Port Harcourt for Basorge Tariah's wedding and that was my first flight experience. I was more curious than afraid and I wish I could have that feeling again. There was turbulence and while everyone was panicking, I was intrigued by the experience. As a young man, the prospect of death had not crossed my mind. I flew to Ghana in 2006 but I had entered an airplane in 1988 when I went on an excursion to the airport. We boarded the plane but it didn't take off. Then, I travelled to London in 2006 and I felt on top of the world. I (finally) had my bragging rights.
How do you like to relax?
It is always nice when I don't have journalists around asking for stories. That is relaxing enough.
What are your hobbies?
I like watching television, reading and playing with my kids.