Hot Gists
Bishop David Oyedepo Not Denied US Visa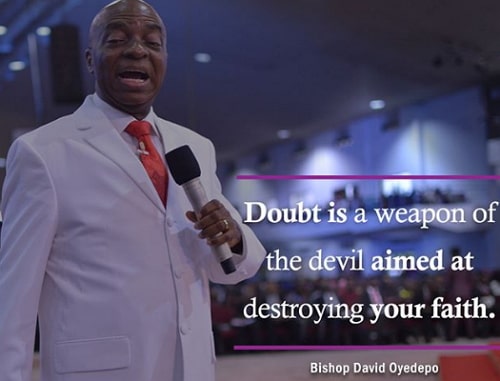 Bishop David Oyedepo Not Denied US Visa
The United States has denied reports that Bishop David Oyedepo was denied US visa.
The false news that went viral on the social media few hours ago claims that the founder of the Living Faith Church was denied US visa and ordered to leave the US embassy while trying to make calls.
Few hours ago, the US Embassy in Abuja released a statement to debunk the report.
Here is the statement:
#FalseNews Alert! Be advised, the reports making the rounds about a visa being denied to Nigerian Bishop Oyedepo are false.
If you have seen this manufactured item in the media, help defeat this #misinformation by communicating to everyone that it is completely false. pic.twitter.com/H1pDwhf9XW

— U.S. Mission Nigeria (@USinNigeria) January 31, 2020