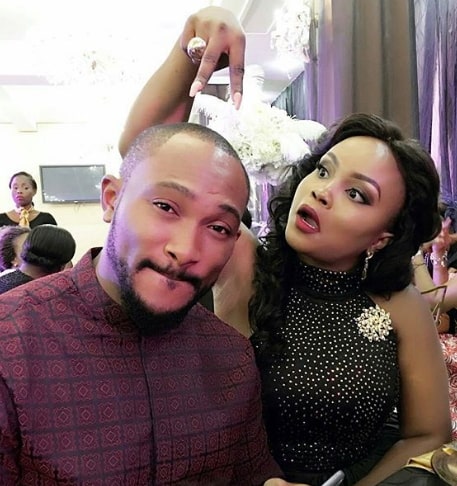 Blossom Chukwujekwu's 3 Year Old Marriage Crashes As He Faces Impregnation Allegations
The marriage between Nollywood actor Blossom Chukwujekwu, and Maureen Esisi is over, after just three years, and according to sources, the Nigerian actor moved out of their home about three weeks ago.
According to his wife (Maureen Esisi), their separation was not as a result of their inability to produce children.
Recently, the couple had un-followed each other on Instagram, and this is a clear sign of trouble.
The actor  has deleted all their pictures on his Instagram account, while Maureen left the ones on her IG page.
Sources have it that the actor already informed Maureen's parents that he has lost interest in the marriage.
We can vividly recall their wedding back in 2015, when the actor "Blossom" posted a photo of his wife "Maureen" after their wedding, and captioned it with sweet words.
After their white wedding and traditional wedding, they lived happily together, before this current controversy arose.
A source said the actor has impregnated another woman over Maureen's inability to get pregnant.