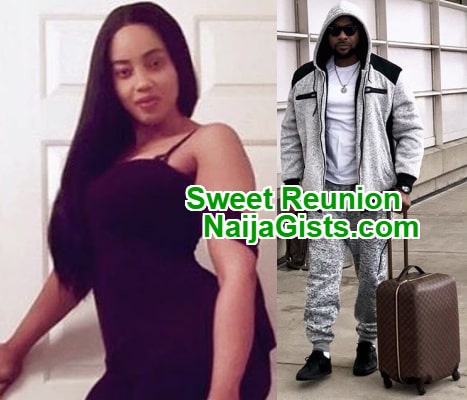 Oyinbo Georgia Bunmi Ninalowo Runaway Husband Returns To Family 8 Years After Marital Separation
Bolanle Ninalowo In Georgia To Spend Christmas With Family After Recent Reconciliation
Nigerian actor Bolanle Ninalowo who dumped his wife 8 years ago has returned home to his family.
The actor who reconciled with his wife recently is currently spending quality time with family in far away Georgia.
A divorce was already in process 8 years after Bunmi and Bolanle separated.
But as God will have it, they have set aside their differences to rekindle their love.
Since the reconciliation, Nino and his wife have become couple goals. Posting each other's photos from time to time.
Bolanle shared photos of himself with Bunmi his wife as they stormed some stores shopping in Gwinnett County, Georgia.
Here is the photo of the couple before their separation.
Check out their photo 8 years after.
See them showing affection at the shopping mall today.
https://www.instagram.com/p/BrftuRshWLv/
A lot has changed in each of them.
Christmas indeed came early for the lovely couple.