Nollywood
Nigerian Actor Joseph Benjamin: My Role In Oprah Winfrey Network Hollywood TV Show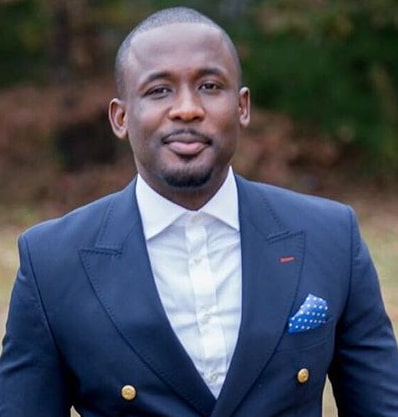 By Damilola Dimeji Ajayi
Nigerian Actor Joseph Benjamin: My Role In Oprah Winfrey Network Hollywood TV Show
Nollywood actor Joseph Benjamin who relocated to the United States in 2016 has indeed had a good year.
In this chat with Damilola Ajayi, the actor talks about his role in Greenleaf, a Hollywood TV series produced by Lionsgate TV and Oprah Winfrey Network TV.
Enjoy the interview excerpt below.
What attracted you to begin a career as an actor?
I have always had a love for the creative industry. Growing up, I remember I used to enjoy standing in front of a mirror to act and watch myself do it.

So, as I grew and evolved the passion grew stronger and I had to follow it.

What are your fondest memories from Tales by Moonlight?
The one memory I think I cannot get over is the reaction I got from my neighbourhood. I felt on top of the world, they just kept giving me props for a job well done.

I was like the newest kid on the block.

Tell me about what you're working on now
I am building and improving on my talent as an actor and doing a lot of auditions and breaking my way into the industry here.

It has been a busy year for me though. I have been all over the place working on different productions.

Describe your experience on Greenleaf

It was surreal. It is one of those moments when you feel like hey; I have dreamt of this all my life and I am living that dream.

It was also quite humbling me for me being in that environment and working with the caliber of people I was working with. It is not to say I have not worked on projects in facilities like that.

It was more of the difference in the geographical space.

Have you progressed in your acting career as you have expected?
It has been a steady and upward movement. It was not an easy startup when you get here you have to be willing to start from the very beginning.

It does not matter how much experience you are coming with. You have to learn their mode of operation. Understand what is required of you and gradually settle in.
What sort of acting roles will you be seeking in the future?
All sorts as long as they are challenging and a leap away from my previous work. My desire is to be better than my last expression.
If you were not an actor, what would you be doing?
I would probably be an IT consultant. That is another industry I have a strong flare for.
What changes do you look forward to in the Nigerian film sector?
I am looking forward to when, talents in the Nigerian film industry specifically, can actually reap from the residuals of their hard work. I am looking forward to when we can be more structured and transparent.
A time when talents can have a say and stake in the business. We are like hired labour, we go to the highest paying client. We do not have any form of job security; nothing covers us or protects our interest. It is not so in other parts of the world.
What are the personality traits that help to make you a better actor?
I am true to who I am. I keep it 100, I do not lead a superficial life. I am passionate about self-development.
I am constantly pushing myself to be better than I was.
How do you achieve work-life balance?
I make room for what is important. I do not sacrifice my personal living space for work. As much as I am so big on, being on your toes and constantly moving.
You have to strike a balance between work and personal life. That is the only way to stay happy.
What should your fans expect from you this year?
Well, the year has been a busy one for me, I have been working and adding value to who I am and my immediate environment.
The year has almost come to an end. I would say, let them stay tuned to this space for more.
What advice will you give an upcoming actor?
Build your talent; keep working at becoming a better version of yourself every day. It does not matter if you have not gotten the opportunity to showcase what you have.
Don't stop training or learning, and when you are giving a small window of opportunity, put your best foot forward.
You never know who is watching. It might be what will bring that big opportunity and platform.